The rapid growth of technology has impacted almost every field of life in different aspects. But the business field is one of those fields that have gained maximum impacts of technology. Recently, it has been seen that cloud computing or cloud-based communications have become common.
In simple words, this particular technology has impacted the business field. Undoubtedly, it has made the workflow difficult for older professionals. But it has paved the smooth way to success for young workers as well as upcoming generations.
Doesn't matter whether you manage a small business marketing campaign or a large business company, you will find such cloud-based communications beneficial. Are you looking for an in-depth overview of this technology?
You have landed on the right page as we will show you here what this technology is and how it can help you in managing your business. In turn, you will be able to drive more productive results from your business.
What is Cloud-Based Communications?
It is a particular type of communication in which the participants aren't available for physical discussion. In simple words, cloud-based communications mean interacting with others online. Whether you are a business owner or an employer, you will not need to appear physically.
You only have to join a meeting via a program designed for this purpose. We can say that it is a particular type of software development in which a program with the required features is designed. The sole purpose of this type of program is to enable managers to engage their employers properly.
It is right to say that using software based on cloud-based technology has made business management easy for everyone. You can now arrange meetings within seconds with people living in other parts of the world without investing many resources.
In the following section, we are going to show you how cloud-based communications have impacted the business field. By reading the following sections, you will learn how you can drive productive results from your business using this approach.
Impact of Cloud-Based Communications on Business
Undoubtedly, cloud communications have impacted businesses in multiple sectors. But it has helped business managers in maintaining their tasks and work smoothly. Some of the most beneficial outcomes of this technology for the business community are given below.
Anywhere Access
Do you know what is the core need of this time for business success? It is hiring talent from any part of the world according to your budget and for better results. No doubt, you can hire such professionals using different platforms.
But it is still hard to organize team members that you have hired online. For example, if you have hired offshore mobile developers, you need to engage them for meetings. This particular arrangement is hard because of the involvement of different tools.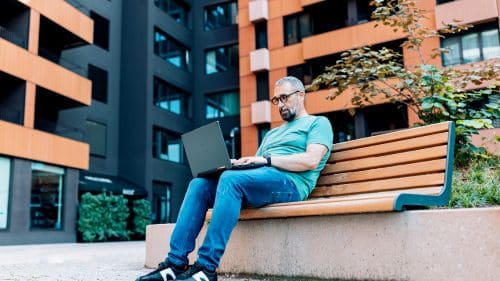 Thanks to cloud-based communication software that has helped businesses in this regard. Using software based on this technology, you can easily communicate with your colleagues, employers, and management team.
In short, it will be pretty simple to organize the team and communicate with a concerned person without any issues. You only have to select the member of the team and ask them to join a meeting for discussion using the concerned software/program.
Customized Interface
Do you know what is the main problem when using software offered by different hiring platforms? It is the static interface of the software because their programs are designed generally for all users. With the help of cloud-based communication software, you can assign a proper tag or label to every member.
The software will adjust the functionality/features according to the rank, task, and skills of the person. With its customized interface, it will give a different interface to employers as compared to owners and managers.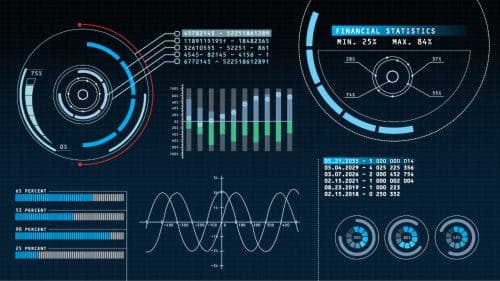 Similarly, every person in your company will get a different and unique interface according to their skills. As a result, no one will feel difficulty while using this kind of program for managing their routine work.
Easy Management
A cloud-based communication software has maximum benefits for managers and HR officials. The reason is these persons are responsible for the management of tasks of almost every employer. That's why, it is hard for them to manage tasks manually like assigning, checking, finishing, and report making.
With the help of cloud-based software, a person can easily check which tasks an employer has completed and which tasks are pending. In simple words, you will be able to get the complete overview in a single window.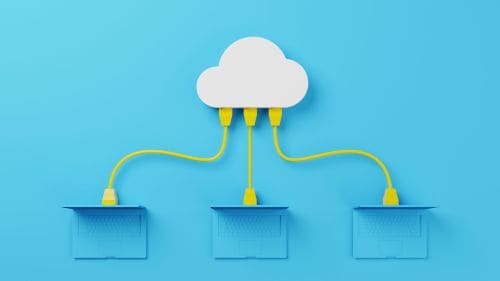 You will neither need to check different platforms nor utilize various steps for checking the work of employers. So, it will be simple and easy to manage the tasks of all employers using such software.
Final Wrapping
By reading the above blog, you must have got an idea of how cloud-based communications can help in driving the productivity of the business. We have also mentioned the professionals who will get an advantage using such an efficient program.
My name is Hassan, an SEO Expert having field experience of more than 10 years. During my career, I have helped multiple businesses in getting a strong position in SERP results with my optimization techniques as well as have built my websites too. With my SEO expertise, we have grown this website to make it visible for people in search engines.
Let me help you grow your business too by connecting via LinkedIn.