In today's world, when data is documented online or on complex devices, data backup is compulsory. It does not matter whether you are running a small business or serving a vast corporate sector, your data must be secured and backed by powerful backup servers.
The aim of writing this blog is to let you know the importance of server backup software. By reading this blog, you can reduce the tension of losing data due to any technical error in your device.
But before jumping into this matter, let us know about what is data backup.
What is Server Backup Software?
The server backup software or services are used to prevent the data from any kind of damage, loss, or disaster. There are multiple reasons that can cause data loss, such as human error, technical issues, fire, or sometimes hardware issues.
Data backup software copies your data and saves it on its huge server. In turn, your data must be safe regardless of what has happened with your system. Actually, it will keep saving your data to cloud storage that can be accessed using your account from any device.
Difference Between Onsite Backup and Remote Backup
Mostly, companies prefer to keep data backup in their organizations. They do so by considering the threats of data breaches and their company's data privacy. Undoubtedly, it keeps them safe from data breaches but exposes them to many other problems.
In this section, we will share the major differences between onsite backup and offsite/remote backup. Be mindful that the importance of server backup software will be the same in both cases as both use this setup.
Onsite Backup
In this setup, the backup data is stored near the main office. Some admins go for this option only with the advantage of having it nearer.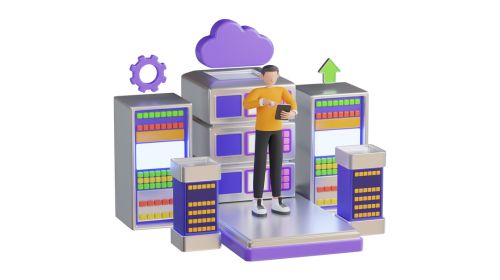 This means that they have access to even their backup data easily and they can monitor it too. But this is comparatively a hectic and expensive approach to follow.
Remote Backup
In this backup system, the data is stored in a cloud-based server. It is managed by a professional organization that is capable of serving in backups.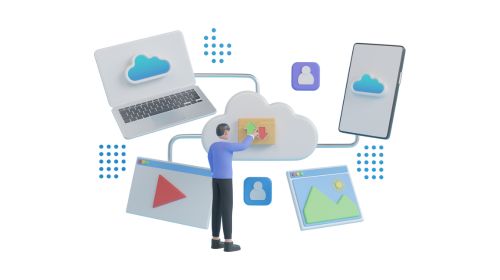 With this approach, you will be able to save a lot of money. The reason is accessories like hard disks, drives, and everything will be owned by the company. You only have to pay the service charges for your data storage on their databases.
Top 3 Advantages of Having a Data Backup
Having a cloud-based data backup is beneficial for uncountable reasons. Here we are going to take on the top 3 advantages of using the data backup software.
Prevents Data Loss
Every year, businesses lose trillions of dollars just because of a single reason i.e. data loss. It is not a thing that can be ignored.
No matter what the size of your business right now, you must have a data backup if you want to be safe in every situation. The above stats show the importance of server backup software for every company.
Installing the software can be very fruitful in case of any event that causes loss of data. You are always free from worries that your business data is at risk. It will give you the peace of mind that you have duplicate access to your important files in a very secure server.
Reduce Expenses
Imagine you have installed a backup setup in your office and have to monitor it. You can just have an idea of how hectic will it be and how many people on site you need to maintain it.
Moreover, you always feel run short of hardware and the maintenance cost may be another problem for you. But if you have your data backup in software that is maintained by a third party, you will surely save thousands of dollars per year.
Moreover, you have also decreased the stress of checking every disk manually whether it is working properly or not. Now you have plenty of time you can invest in other business matters too.
Data backup software frees you from the stress of monitoring and saves you precious money that you would have to invest in maintenance.
Easy & Quick Recovery
Data loss issues occur by surprise without any warning. You do not have any idea what is going to happen and how to respond quickly if any damage occurs to your data. If you do not have a proper data backup, you may have to struggle for months to recover half of your business data.
This will be very dangerous for any business as this will destroy the whole customer service thing. Data backup software can come in to help you in such a situation.
You do not need to worry at all about having your important files back on your computer screen because these files are secured by software that has a very secure server.
Conclusion
Data backup software is necessary and compulsory for many reasons at the present time. Now, almost 98% of businesses work online which increases the chances of data loss. To be safe in such conditions, the only reason is to take data backup in the cloud storage.
By reading this blog, we hope you have learned the importance of server backup software. Now, you can easily decide why you need the backup software for your data recovery or imaging.
Hope you have a good day!
I am Muhammad Usama, a passionate SEO Writer and Copywriter working in this field for 7 years. During this duration, I have worked for various customers throughout the globe by securing them from different freelance platforms including Fiverr and Upwork. I have also built a few online assets including websites like Techforevers.com.
You can contact me for quality SEO Writing and Copywriting services to boost your website's authority or brand's visibility in the market. I will be happy to serve you with my quality writing services at affordable prices with uniqueness, authenticity, and quality guarantee. Let me help you grow your digital asset and give you strong feet on the ground.
Regards,