With more enterprise-level AI-driven marketing platforms today, it is wrong to ask "Are these helpful for small businesses?" The reason is such platforms are suitable for almost every business of any level.
Undoubtedly, there are some limitations regarding their usage but it doesn't change the importance of such AI-driven platforms for small businesses.
Do you manage a small business? Looking to gain more audience with effective marketing? Want to know the benefits of AI-driven SEO for small businesses? You have landed on the right page if your answer to these questions is "Yes".
This post focuses on all points that you should know about small business marketing using AI-driven tools and platforms.
Why Use AI for Small Business Marketing?
The question about the usage of AI for small businesses is always a must-have query in business-related events like marketing automation Bizleads summit.
Mostly, we have seen people resisting the use of such tools because they think it is dangerous for human survival in the market. Maybe, this point is true to some extent but resisting technology will do more harm than good in the long run.
Do You Want to Know Why? Let's Have a Look at the Following Bullet List Explaining This Short Query Nicely.
The software you are using right now will eventually adopt AI if it wants to remain relevant and want to automate business-related tasks for its users.
Search engines, such as Google and Bing, are heavily investing in AI to improve their products, services, user experience, and other sections.
Your competitors will or are likely already using AI to optimize their marketing efforts, leaving you behind if you are not using it.
But it is not good to hand over all your marketing tasks to AI-driven SEO tools for your business. You should always indulge manual efforts in your work because you are targeting people and it is possible through manual involvement only. Let us show you some of the benefits and limitations of using such tools for better clarification.
What are the Benefits of Using AI-Driven SEO for Marketing?
Marina Turea of Digital Authority Partners (DAP) has illustrated the various strategies and found that you can integrate AI into almost every aspect of small business marketing.
They have researched comprehensively to share the benefits of using such tools for the sake of your business's better performance and growth. Be seated and read about some amazing benefits of the involvement of AI in marketing.
1. Streamline Several Processes
Many small businesses are run by a one-man team, making it challenging to scale and even achieve a work-life balance. If you have worked as a one-man business caretaker, you have experienced such conditions. AI can automate marketing tasks and allow you to work on more impactful activities.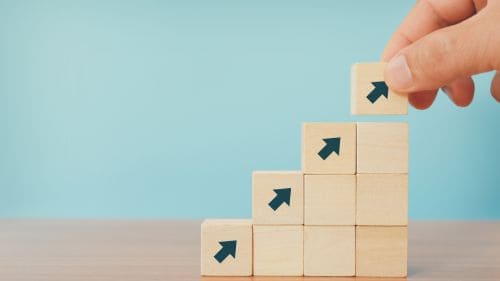 Many tools based on this technology are available on the internet that you can use in different conditions. For example, you can use a specific tool to automate your Instagram posting to be there and market your business. Some of the tasks that can be automated using AI-driven tools include:
Segmenting customers into groups for targeted ads
Tracking customer behavior data
Producing SEO-friendly copy for web pages and blogs
Analyzing the strategies of competitors
Scheduling social media posts
Identifying user intent from search engine queries
Suggesting alternative keywords and phrases
2. Show Accurate Predictions
Do you know what is the core point that ensures the efficiency of the marketing campaigns? It is the understanding and evaluation of the behavior of the customers and targeting them accordingly. Sometimes, you may be unable to do this as you have to deal with various factors for this estimation.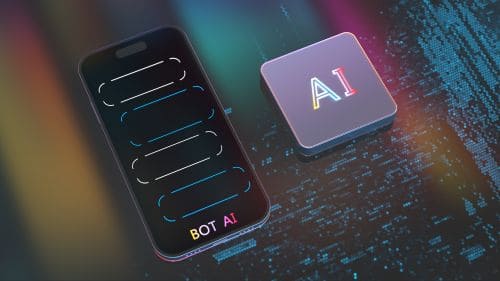 Thanks to AI that allows businesses of all sizes to tap into data to yield valuable and accurate predictions about their customers' approach to the market. Using an efficient tool or a platform like Facebook Business Toolkit, you can get assistance in the following sectors,
Predict how customers will react to various marketing techniques, including targeted advertising and customized content
Ensure accurate forecasting through success-and-failure scenarios
Give suggestions to make decisions for using limited resources and getting fruitful results
Optimize budgeting strategies so businesses can invest in the right dimension and right sector
3. Scale SEO to Increase Reach
One of the biggest advantages of AI for small business marketing is that it simplifies and scales search engine optimization (SEO) strategies. Using such tools, you can easily complete multiple steps within a short duration. Also, it will provide you with exactly what you are looking for instead of irrelevant data for your business's SEO.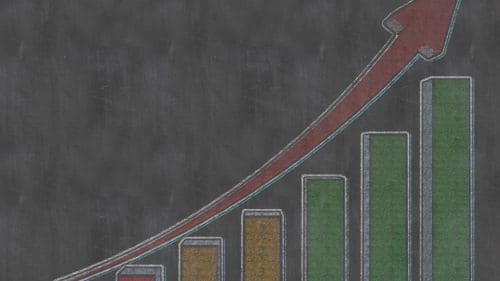 Here is a good comparison between traditional and AI-driven optimization tactics:
| | | |
| --- | --- | --- |
| Category | Traditional SEO | AI SEO |
| Keyword research | Use linear keyword research, where you depend heavily on search volume and popularity instead of user intent | Adapt natural language processing (NLP), which can assess customer sentiment, identify certain topics, and extract specific phrases from data. It enables marketers to quickly identify the words their target audience often uses and optimize content accordingly |
| Content marketing | Manually create keyword maps and topic clusters | Implement machine learning to quickly identify trends and better understand your target audiences. In turn, you can tailor your messaging in real time and quickly adjust it as needed. |
| Image optimization | Adjust photos by yourself to meet search engines and your content management system's guidelines. | Compress several images in one go to speed up page load and run an image-recognition and enhancement technology to make them stand out |
4. Helps in Creating Customer Database
Even small businesses, like yours, are inundated with a double-whammy problem called big data. Not only do you have to process lots of information, but it also changes rapidly. You end up sitting on insights that could have been useful if you could see and interpret them in real time.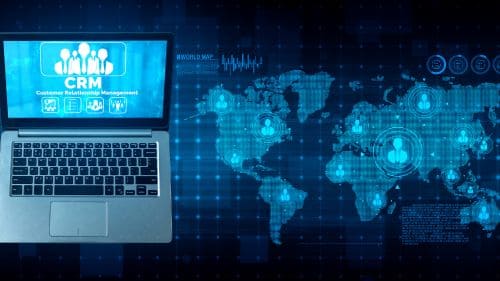 This is where AI comes in. It can help you in the following sections for creating a database of your business.
Segment customers into more targeted groups based on their behavior and interests
Identify trends in customer information through predictive analytics
Uncover hidden insights and opportunities for brand awareness by applying sophisticated algorithms
Gather and analyze customer data from multiple sources to create a 360-degree view of customers
Store and evaluate past information on purchases, preferences, interests, and more to develop detailed and accurate customer profiles
It's also best to transition to first party data when gathering customer information for better security. Also, third-party cookies will be phased out soon, so the earlier you start using first-party data, the better.
5. Save Marketing Costs to Increase Profit Margin
From a small business standpoint, AI can increase your profit margin. It achieves this in two ways:
Scale fast. Whether the market is good or bad, AI allows you to adjust your marketing activities quickly and cost-effectively because of automation and predictive analytics.
Spend less on marketing. AI-driven marketing can help you reduce spending on campaigns, as it allows you to identify the most effective strategies and target customers accurately. You can also use the technology to discover new opportunities you can dominate.
What Are the Limitations of Small Business AI?
Although AI can help small businesses capitalize on their limited resources and maximize profits, it is not without limitations.
1. AI Platforms Can Be Expensive
These types of software currently come with a hefty price tag for many reasons, including:
It requires huge amounts of data to improve accuracy.
AI tools have significant computational requirements.
Extra charges for licensing and regular maintenance for providing high-quality performance.
2. AI Models Are Not Always Accurate
AI models are far from perfect. Often, they lack the context and deeper understanding of a situation that a person might have when deciding between two or more options. AI's main flaw is its reliance on data: if it does not have enough relevant information or if its use is imperfect, any resulting output is likely to be inaccurate too.
3. It Is Vulnerable to Security Risks
With their ability to store and process an immense amount of data, AI systems are attractive to malicious actors seeking personal or financial information. Moreover, since many of these systems are automated, hackers can easily manipulate them, making it harder for victims to detect the breach until long after it is too late.
AI networks also often rely heavily on external sources to stay functioning. Those third-party systems may not have the same level of security as the AI company itself. Thus, they become ideal backdoors for attackers.
Summing Up
AI and small businesses can be a powerful combination. The tech helps growing companies access valuable insights to make better decisions, increase their marketing efficiency through automation, and save costs.
However, as with all technology, it comes with limitations. The best approach right now is to work with a digital marketing firm with AI expertise that can provide customized services to meet your business needs.
This way, you get the most out of the platforms while minimizing their risks. If you are unable to invest in this dimension, you should adopt AI-driven SEO tools but always look for manual involvement.
Author Bio
Sandra Chiu works as Director at LadyBug & Friends Daycare and Preschool.
Hope you have a good day!
I am Muhammad Usama, a passionate SEO Writer and Copywriter working in this field for 7 years. During this duration, I have worked for various customers throughout the globe by securing them from different freelance platforms including Fiverr and Upwork. I have also built a few online assets including websites like Techforevers.com.
You can contact me for quality SEO Writing and Copywriting services to boost your website's authority or brand's visibility in the market. I will be happy to serve you with my quality writing services at affordable prices with uniqueness, authenticity, and quality guarantee. Let me help you grow your digital asset and give you strong feet on the ground.
Regards,