Connecting with people online has become a trendy and effective way these days. This practice has allowed me to go across the border to connect with people easily. But the main thing to consider is to learn the art of creating webinars.
If you don't know how to do so, keep reading to sharpen the skills of mastering the art of creating webinars. Undoubtedly, the recent scenario created by the pandemic has added more value and acceptance to online communication.
Even now, when the pandemic is over and the whole world successfully comes back to normal life, online meetings are still making value day by day. So, you should understand the steps to be better at creating webinars instead of showing inappropriate results.
What is a Webinar?
The best use for online meetings is a webinar, a word created with the combination of web and seminar. This is being practiced by brands, educational authorities, or even individuals to stand apart. You may have participated in a technology week organized online on this concept.
Webinars have proved to be the best tool to engage, educate, and communicate with a huge audience across the world.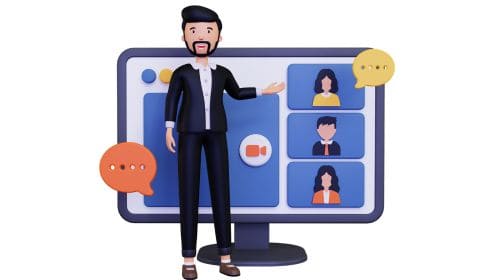 No matter whether you want to share a new idea, launch a new product, or want to connect with the right audience, a well-executed and well-planned webinar can be a game-changer. However, creating a well-engaged and effective webinar is not a piece of cake at all.
There is a hidden science that one must know to mastering the art of creating webinars before jumping into this field. Here in this article, we have summed up all the necessary steps and tricks that will allow you to host a well-executed webinar.
Best Practices to Host An Outstanding Webinar
Here are some best practices that can help you host a single or even a series of webinars that stand out.
Choose An Effective Topic
The first and most important thing you must do before creating webinars is choose the hottest topic people are keen to listen to. If you work hard at that point and choose the perfect topic, half of the struggle to attract the audience will be completed.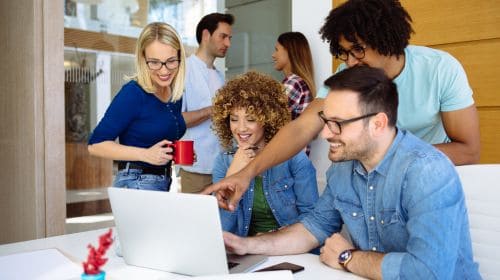 Do top-notch research and find the topics people want to listen to more. But make sure, the topic is relevant and interesting for your target audience too. For example, if you are going to organize an online educational webinar, you should discuss the tools like Quizizz.
Make a Good Presentation
Once you have chosen the most engaging topic, presenting it in a way that still is engaging is also a very tough task. To make it possible, structure your webinar in a way that keeps participants engaged till the end with the help of different presentation tools.
Create a clear and smooth outline and break it down into sections in such a way that curiosity must be intact throughout the session.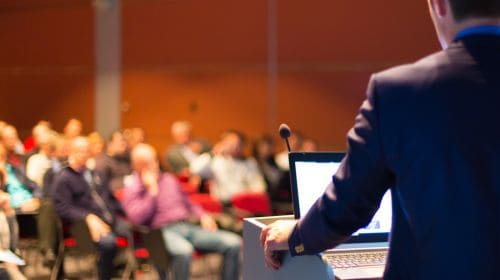 You can get the help of mixed interactive elements such as 2D or 3D designs, slides, polls, surveys, and Q&A seasons to make your audience's attention unbroken. If you don't have access to any premium tool for this, you can go with built-in templates of Google Slides.
Make sure that you structure your webinar in a way that always has a clear message, from beginning to end. In turn, it will help you engage the audience without making much effort during the webinar.
Pick the Best Speakers
The speaker or a panel of speakers, whatever you have chosen for the specific webinar, is the backbone of the success of a webinar. If you have selected the best ones, you will get the best result as well.
It is not necessary that you must choose a famous speaker or presenter. You can go for the best person from your team on a specific topic.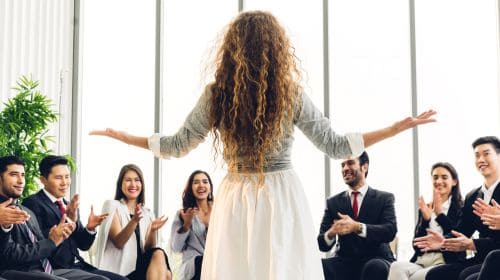 The key is the presenter, you have chosen, must have complete command of the chosen topic. They must be able to share a clear view of their subjects/content in your webinar.
If you feel that there is no one in your current team, do not be shy to invite a guest speaker. For this, you can contact the industry specialists too.
Promote Your Webinar Smartly
No one is going to know about your efforts to create a webinar, until you promote it. You should always promote it through different channels like Facebook, Instagram, LinkedIn, and others.
Create an effective social media banner where you give all the necessary details about the webinar. You should highlight the benefits, speakers, and other content that can attract the viewers.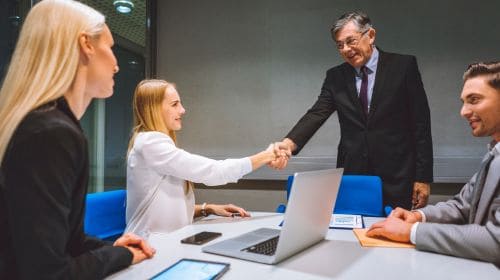 In the end, you should share this post through your official accounts and ask your team to share it too. You can also invest in paid promotions too. It is all done to get the attention of the viewers and have participants in your webinar.
Invest Enough Time in Preparations
If you want your webinars to stand out and people always wait for your latest ones, then do not be in a rush. Give yourself time before planning for a webinar and do deep research.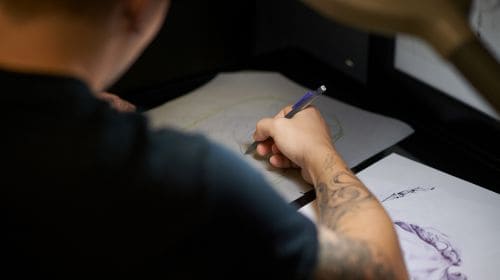 Find the best topic, make an effective outline, choose the best speaker, and then select the date and time. It is okay to have a gap between your two webinars rather than making two ineffective and interestless ones.
Wrapping Up
The above-mentioned tips are the most important if you want mastering the art of creating webinars. Undoubtedly, you can create webinars physically too. But the core factors to consider will remain the same throughout the field when it comes to creating an effective webinar.
My name is Hassan, an SEO Expert having field experience of more than 10 years. During my career, I have helped multiple businesses in getting a strong position in SERP results with my optimization techniques as well as have built my websites too. With my SEO expertise, we have grown this website to make it visible for people in search engines.
Let me help you grow your business too by connecting via LinkedIn.