In today's world where everyone has multiple communication choices, it has become more challenging to contact your co-workers and clients. The reason is everyone now wants to communicate through his desired communication channel.
But thanks to the Unified Communication system, this issue is not an issue anymore. It is right to say that this communication system is the best one for managers. If you are looking to learn about the power of unified communications, this blog is written for you.
What is a Unified Communication System?
Unified Communications is a system that has brought a range of enterprise communication tools such as texting, voice calling, video calling, live chat, fax, email, and voice recording, under an umbrella.
Due to this smart system, you do not need to install multiple communication systems on your phone, laptop, or desktop for your team. In fact, any kind of communication from the above-mentioned list can be done through a single communication system.
A unified communications system has brought a great revolution in today's business world. Undoubtedly, competition is high and no business is in the position to take the risk of losing its client due to slow communication.
Benefits of Unified Communication System
It has countless benefits that cannot be even mentioned in a single article, or even in a book.
But here we have chosen the top 5 benefits of using this system. Let's have a look at the list to understand the power of unified communications.
Enhance Productivity
Imagine you and your co-worker has an online meeting and during the season he asks for a file, you definitely have to go to another application to send him this file. This process will take a lot of time and you guys will feel disconnected. These useless pauses and distractions ultimately cost you too much as your productivity will go down.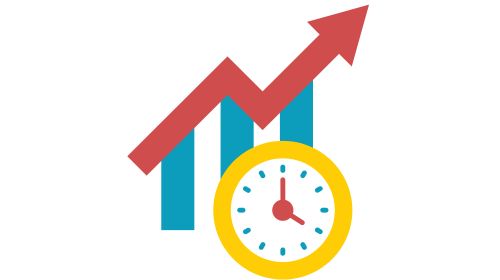 A unified communication system gives the flexibility to do all these necessary tasks under a single system. You do not have to jump between different apps to get all the commands done. You just need to open a UC system and just have to click on different icons to get the work done.
For example, you are having a meeting on live chat but you feel you can communicate better through a video call season. Don't worry, just click on the video call option and you are all set to make your presentation more effective.
Moreover, a unified communications system allows you to be connected from anywhere, anytime, from any device. There is no need to rush between laptop and mobile or to sit at a fixed place to do all the tasks. You are always in connection with your co-workers and clients and this is happening through a single UC system.
Lessen the Operating Cost
Communicating through multiple apps is definitely an expensive task. Paying for dozens of apps can cause a small business real harm. But if you switch to a unified communications system, you are surely going to save a lot of your budget.
Unified communications systems are scalable and can easily adopted under the current circumstances of an organization. There is no need to make many modifications to the current operating system if you want to install a UC system.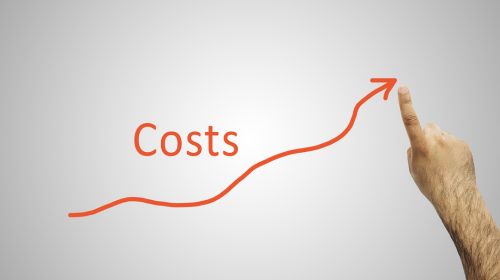 Using the UC system is very beneficial for small businesses especially as it cuts the cost of communication tools to almost 75%.
Quick Access to the Customer's Issues
In today's business, customer satisfaction is the key to growth. That is why, known businesses spend a lot of money and manpower on customer care departments. But as we told you earlier, in the present time everyone wants to communicate through his desired channel.
Some feel comfortable in live chat whereas some want to get their queries solved in a live video call season.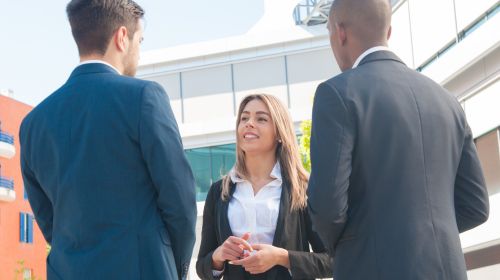 In this situation, a US system enables you to solve customer's issues so quickly. By using this system, you can switch between multiple communication systems in a fraction of a second and can win the trust of your client.
Otherwise, you will waste lots of your time in opening and logging into different apps which ultimately will leave a bad impression on you and your organization.
Customer Compliance
Customers usually want ease whenever they have to seek assistance from the customer support departments. A single communication channel may be suitable for a large number of customers, but not for everyone.
In this digital age, customers want to talk on live chat or video calls but there is always a need for email or voice calls too. Installing lots of apps and then switching between them may be frustrating most often.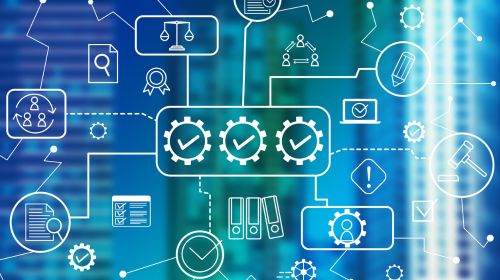 However, the power of a unified communications system makes it so easy to meet the customers on their decided ground. There is no need to worry if a customer wants a different channel for communication than the previous one. You are always ready to meet this and make your customers proud.
Better Reporting and Analytics Experience
For a manager, who is leading a team of many people where some are working remotely while some are on site, it is always a tough task to manage work reports and analyze the productivity of the workers.
He has to rush through different folders and files from multiple apps to make an average progress report; the best feels just like a dream.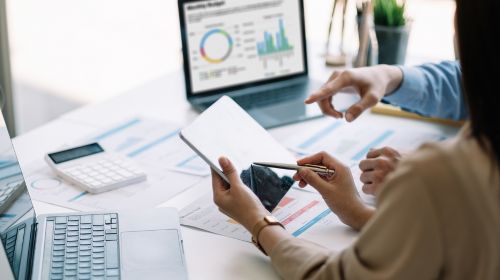 Multi-channel support can make this hectic work seem easy for a manager as he can make and analyze work reports with the help of a single system. This will help him to shortlist the agents that need more focus so that they can get better in a short time.
This will help an organization to make the customer care department way stronger and as a result, the sales volume will skyrock in a very short time.
Final Wrapping
In the above blog, we have discussed some benefits of unified communication systems. It might be possible you have understood the power of unified communications over other methods. You can learn about them more by using them personally as compared to reading.
My name is Hassan, an SEO Expert having field experience of more than 10 years. During my career, I have helped multiple businesses in getting a strong position in SERP results with my optimization techniques as well as have built my websites too. With my SEO expertise, we have grown this website to make it visible for people in search engines.
Let me help you grow your business too by connecting via LinkedIn.