We all know that the mobile phone has become an integral device in our lives. In this time of the internet, we can't even imagine surviving without this handy device. There are two main operating systems or devices that have been used by people around the globe.
You must have heard about Android and IOS devices that you can use for your purposes. Android is one of the best and most used devices in the world because of customization. Some problems are still there like people don't know how to do android disable absolute Bluetooth volume.
The core aim to write this article is to tell you about the method to deal with this issue. Along with this, we will show you what it is and why it is important to disable this feature. Actually, it is a kind of customization when it comes to listening to music or using Bluetooth. By the end, you will come to know about this properly.
What is Absolute Bluetooth Volume?
Have you ever used a Bluetooth device with your phone? If yes, you must have seen that there is a problem while you are increasing or decreasing the volume. The main thing behind this is named absolute Bluetooth volume.
It is a specific feature of every android device that will increase or decrease the volume of the device along with the Bluetooth device directly. In simple terms, when you change the volume of your Bluetooth device, it will automatically change the volume of your phone.
So, you have to change the volume manually if you are using your phone without your Bluetooth. It has made it easy to control the device but also created a mess. The reason is you may forget to turn up the volume while using the phone without Bluetooth and face issues while using your device.
In the upcoming sections, we are going to show you some reasons which you should need to know about android disable absolute Bluetooth volume procedure.
Why Do You Need to Disable the Android Bluetooth Volume?
It is a common misconception due to we think it is unnecessary to turn off or disable a built-in function. If you are thinking so, you might not be right. The reason is some features or functions are not worthy when it comes to using this handy device for specific concerns.
For instance, if you are listening to music while connecting to Bluetooth, you may not be ready to receive calls from the same channel. In such a case, you will definitely disconnect Bluetooth and use the built-in microphone of your device.
Due to android absolute Bluetooth volume, the actual volume of your device might not be suitable for such activities. You may have worried about the performance of your microphone and might be looking to replace it.
These are some reasons due to which you must have learned how to do android disable absolute Bluetooth volume function. But when it comes to doing so, you might be feeling it hard. Therefore, we have given a few steps here in the following section by reading while you will be able to learn the exact process.
How To Do Android Disable Absolute Bluetooth Volume?
To do android disable absolute Bluetooth volume function, you need to turn on the developer mode first. It might be a new terminology for you if you have never used or explored the Settings of your phone. So, we have mentioned a few steps by reading which you will be able to turn on the developer mode.
Access Developer Mode
Browse the settings of your phone
Go to About Phone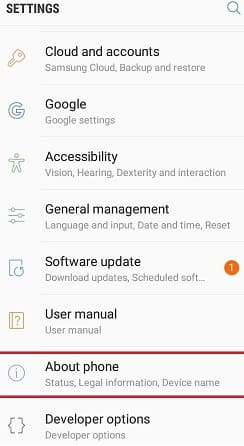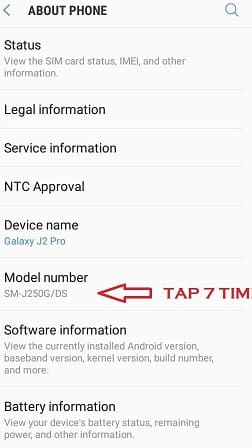 Tap on the model number for 7 times quickly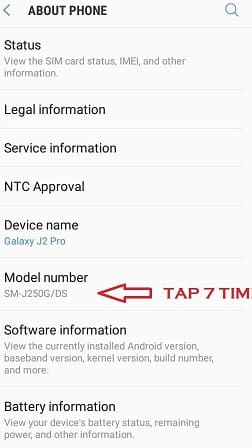 Developer Mode will be shown on your screen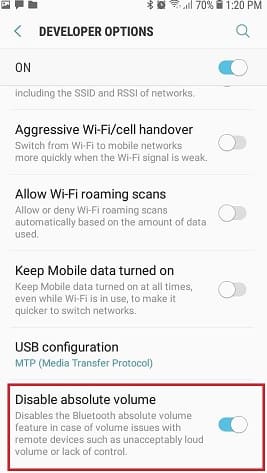 Now, it's time to learn how to disable the android absolute Bluetooth volume function.
Disable Android Absolute Bluetooth Volume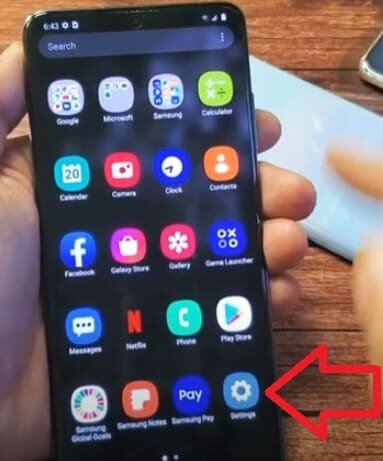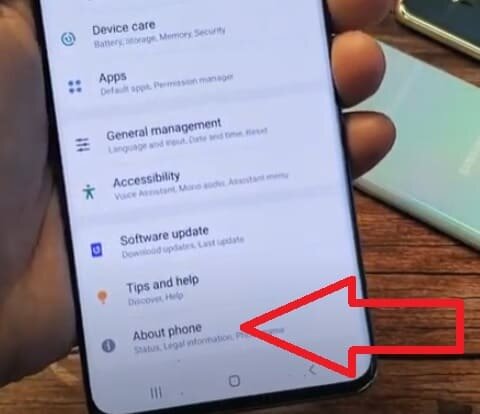 Find the developer options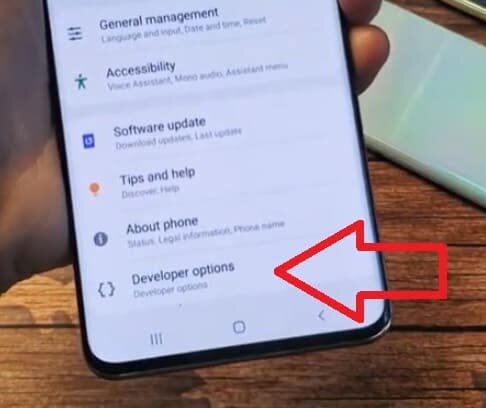 Tap on it
Scroll down to get Disable absolute volume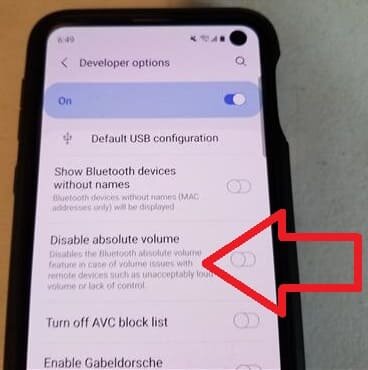 Toggle on the button
Close the settings and start using your phone
Final Thoughts
By following the above methods, you will be able to understand the android disable absolute Bluetooth volume procedure. To get the task done, you have to be careful because if you have turned off the button, it will reverse the settings.
My name is Hassan, an SEO Expert having field experience of more than 10 years. During my career, I have helped multiple businesses in getting a strong position in SERP results with my optimization techniques as well as have built my websites too. With my SEO expertise, we have grown this website to make it visible for people in search engines.
Let me help you grow your business too by connecting via LinkedIn.