Computers, similar to any digital device, slow down with time, and you find it difficult to handle even simple tasks. Several factors might be affecting your computer's effectiveness, and you need to figure out the actual cause right in time. 
If you have observed your computer performing sluggishly, you can rectify it without any replacement. There are different ways to improve the overall performance of your device; you need to be patient while trying these workarounds. 
12 Ways to Improve Computer Performance Instantly Step By Step
To make the process of making your device smooth, we have enlisted a few methods here. These 12 ways to improve computer performance instantly will help you in getting the required results. Just follow this guide correctly and keep using them one by one to find the right one for you.
Restart Computer
It may seem obvious that you need to restart your device if you are facing any issues with its functioning. A hard reset will close all the running applications and programs on your system that may be the cause of hindrance in its performance. 
Shutting down your computer is the first and basic troubleshooting that will improve the overall efficiency of the device.
Disable Startup Apps  
Numerous applications can arrange themselves to begin naturally during startup and keep on running behind the scenes, which slows down the program. When you disable such an application, you will notice that your system is running smoother and faster.
Free Up Space
When you start to experience constant slowdowns and abrupt shutdown issues, take them as an indication that your disk is full. The condition arrives when you have already consumed more than 70 percent of the overall hard drive storage. 
To avoid this issue, delete all useless files saved on your device and uninstall unnecessary apps that are taking up significant space.
Tweak App Settings
Change the application default setting that restarts it from the last activity after the reboot. This setting may help you save a few minutes before starting your day. 
It may also slow down your system and impact its performance over time. Once you disable these settings, your apps will not restart from where you left them off in the last session.
Disable Background Programs
If you have an old device, there could be dozens of background apps running on your device. It's recommended to disable the background app setting on your computer. 
Once you do it, your device will not waste its resources on unnecessary apps and will increase your system productivity. 
Uninstall Unnecessary Apps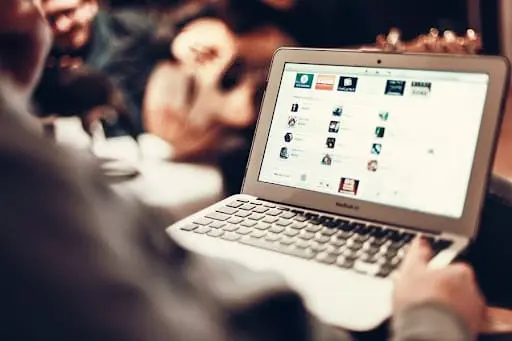 Some computers come with already installed apps that you may or may not require system tools and bloat wares that you may never touch. Identify such an application that you don't need to a great extent that you use rarely. Uninstall these apps to create some free space for your system.
Install Quality Apps
Make sure that you only install quality apps on your device. Sometimes we carelessly allow our system to install apps that originate from unacknowledged sources. 
It may impact you in shocking ways and creates issues in your device. To keep your system secure, ensure that you use quality apps that you install from a recognized platform.
Defrag Drive
When you store multiple files together on the hard drive, they become fragmented in due course of time. Due to the lack of contiguous storage, the algorithms store data in a scattered manner as it seems fit. 
Defrag the disk once every few months to move all the parts of a single file together and improve the device's performance manifold. 
Scan Your Device
To ensure that your system is healthy, perform a scan of your device. Once your computer catches a virus, it is likely to damage the setup to its core if not cured. 
Use various antiviruses to secure your device from any type of virus, spyware, and other malware.
Install Updates
Another reason for your device to work slower than usual can be the outdated version of the software. 
While here and there updates are the justification behind things not working accurately, keeping up with the update can accelerate your PC. Upgrade the latest version of the drivers and applications.
Adjust Power Settings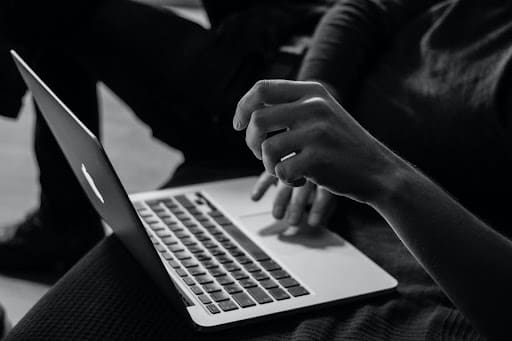 To support computer productivity, utilize the "high power performance plan" choice since it permits the gadget to utilize more ability to work quicker and at its best. 
The main advancement a power plan switch will give you is to save power on your device or anything that drains the battery.
Disable Visual Effects
Visual effects make your device aesthetically appealing while still ensuring that it is slowing down your device in some way. 
You can disable these effects to avoid this challenge and experience a difference in its overall effectiveness. However, you can enable visual effects while gaming to enjoy your gameplay to the fullest.
Conclusion
Having an optimized computer is important to ensure smooth performance and uninterrupted workflow. When we do not spend enough time cleaning up clutter, the computer starts to perform sluggishly. 
The same applies to all digital devices, so ensure to delete data regularly and tweak various settings to help all your gadgets work seamlessly. 
Hope you have a good day!
I am Muhammad Usama, a passionate SEO Writer and Copywriter working in this field for 7 years. During this duration, I have worked for various customers throughout the globe by securing them from different freelance platforms including Fiverr and Upwork. I have also built a few online assets including websites like Techforevers.com.
You can contact me for quality SEO Writing and Copywriting services to boost your website's authority or brand's visibility in the market. I will be happy to serve you with my quality writing services at affordable prices with uniqueness, authenticity, and quality guarantee. Let me help you grow your digital asset and give you strong feet on the ground.
Regards,