Being a seller on Amazon, you may always doubt the charges you have to pay to store your products. You may know about Amazon FBA if you are connected with this world's biggest e-commerce platform.
For every seller, it is good to do proper homework in terms of Amazon FBA storage fees, hidden charges, and other sectors related to this. The reason is it will help the seller as well as the investor in keeping their investment safe and put it in the right direction.
Are you an Amazon seller and looking to learn about its shipping and storage facilities? You have landed on the right page as we have done proper research on the sellers who are working on this platform. In this blog, you will be able to know about Amazon FBA shipping services and storage fees in detail.
Let's take you to the main target of this blog without wasting any time.
How Much Do Amazon FBA Storage Fees?
It is right to say that every seller, who is looking to start their business through Amazon, looks for the answer to this question. The reason is Amazon FBA is the official service offered by the company for the sake of storage and shipping purposes.
That's why, everyone looks for the answer to Amazon FBA storage fees before they get their hands dirty with this business. The simplest answer to this question is that there are no fixed charges that you have to pay to amazon for storing your inventory.
It keeps varying depending on different factors related to sellers or their inventory types. In the following sections, we will share a complete overview of those factors according to which the storage fees by Amazon FBA are calculated.
Factors That Impact Storage Fees
If you have been connected with the e-commerce field, you must have experienced the storage fees by your concerned platform. Doesn't matter whether you have worked on eBay or any other platform, you have experienced the different fees for keeping your inventory in their warehouses.
There is no doubt that you have searched for their fees and found some factors that keep changing those charges. Like all other platforms, Amazon FBA also considers some factors to charge you a specific amount as storage fees. Let us show you those factors here with a brief overview.
1. Daily Average Volume in the Fulfillment Center
Whenever a seller sends their inventory to the Amazon FBA, it is calculated as the volume covered by them. It is pretty simple to do so with the help of an advanced measuring system installed in the warehouses of this company.
Amazon doesn't charge a fixed amount to all sellers for the volume of their products. But it keeps charging the fees according to the daily average volume of the inventory in the FBA centers. The overall fees chart is shared with the seller at the end of the month showing the collective storage fees.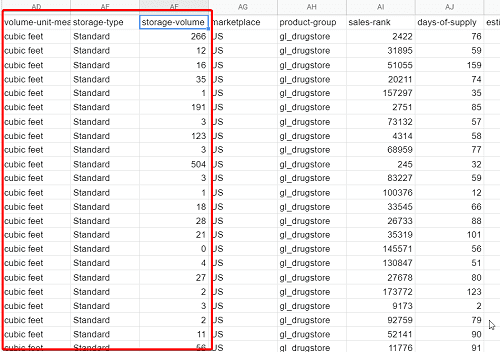 Be mindful that the fees won't be calculated at the end of the month. But the fulfillment center keeps calculating it daily according to the volume of the inventory. For example, if you have stored an inventory of 500 cubic feet and sold 200 cubic feet from it, you won't be charged for 300 cubic feet.
But Amazon FBA will keep calculating the fees on daily wages according to the volume of your inventory. No doubt, the fees will be less if the company charges at the end of the month. But Amazon wants a good return back from its services due to which it keeps calculating the fees like this.
2. Type of Product
Another major factor that affects the Amazon FBA storage fees is the type of products you are going to sell through this company. Not every product has the same fees but it keeps changing according to the type of the product.
There are two main categories in which we can divide the products stored in the fulfillment center that are stated below:
Standard products
Dangerous products
Not every service by the company is like Amazon smile but it also allows the sellers to sell some dangerous products. No doubt that those products are not related to those categories that we normally consider dangerous.
But these products belong to some specific categories like chemicals, sensitive machines, and others. Such products are normally considered dangerous and particular precautions are taken for the storage of these products.
If you are selling such products, you need to pay more fees for Amazon FBA storage as compared to standard products. For example, if you store a standard product of 100 grams, you will pay lower fees as compared to the condition in which you store a dangerous product of 100 grams.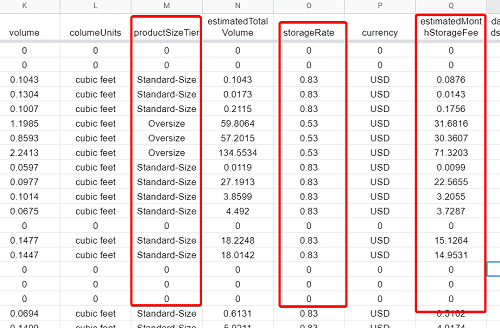 The reasons behind the additional storage fees are separate storage, different employers, extra care, and a few others. As these products have different fulfillment centers to get stored, that's why the fees are more than the standard products.
3. Size of Product
We all know that the size of the product plays an important role in covering the space. The bigger the product, the more space it will cover to get settled. Isn't it right?
So, Amazon will charge you more according to the size of the products. The bigger your products will be, the higher you have to pay in terms of Amazon FBA storage fees. The company has set a standard size chart for transparency and let its sellers be clear in terms of sizes for the products.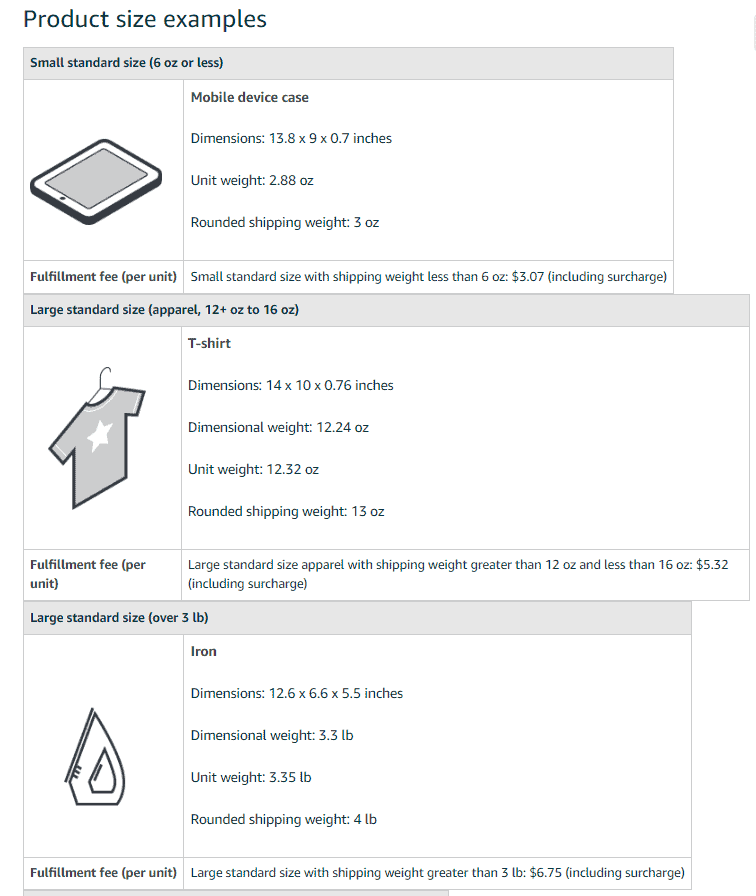 You can read about the small, medium, large, and oversize product sizes from the official Amazon product size page. It will help you a lot in understanding the fees depending on the size of the products available in an inventory.
4. Time of Storage
When you are working with Amazon FBA, you can't ignore the time when you are storing your products. It is because the storage fees for Amazon FBA keep varying with the time of the year in which you are going to store it.
The company particularly divides the whole year into two main quarters that we call Q1 (January to September) and Q2 (October to December). Being a seller, you will be charged differently in both quarters.
Multiple reasons are behind the settlement of fees according to these quarters that are not part of the discussion right now. But the main thing to consider is that the storage fees for the later quarter are more than the first one.
In terms of dangerous products, the storage fees for Q2 are three times more than the fees for Q1 for all standard and dangerous products. So, it is good to be smart and manage your inventory properly before reaching this part of the year.
How Can You Reduce the Amazon FBA Storage Fees?
Doesn't matter how bigger your business is, you always think of saving your investment instead of wasting money like water. It is because every businessman wants to grow instead of facing losses in their fields.
If you are also a wise businessman and looking to save your money by avoiding extra Amazon FBA storage fees, you should read the following tips carefully. These tips will surely help you in saving your money and investing them somewhere else like marketing your business and any other.
Keep Quantity Short
Do you know what is the biggest mistake sellers do while starting with Amazon? It is the storage of inventory that sellers do without thinking for once. Many sellers just put their maximum investment in the production phase and get their inventory stored in Amazon FBA.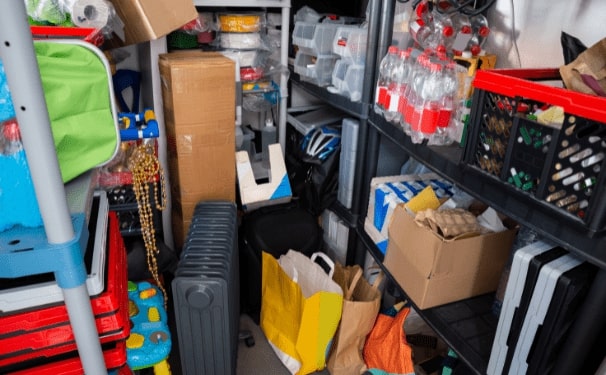 This action is completely wrong because it will charge you more than your budget. When starting with Amazon, you will not get orders from the very first day. You have to put your sweat in terms of marketing through different means like PPC, Facebook marketing, Instagram marketing, and others.
So, the best approach to reduce the Amazon FBA storage fees is by keeping the inventory quantity short. In simple words, you should start with the smallest quantity to get it stored in the warehouse. It will automatically shorten the fees you will be charged even if you keep the products for months there.
Prefer Outside FBA Storage
The second best approach to reducing the Amazon FBA storage fees is storing your inventory outside their warehouses. For many sellers, it is still a myth that they have to store all their products in the warehouses of the company.
It is completely a wrong concept as the company doesn't ask you to do so. You can keep a suitable quantity of your inventory in the fulfillment center and get the remaining stored outside it. By doing so, you can save a lot of money as you have to pay rent to the warehouse only.
For example, you can look for a large warehouse on a rental basis and pay them monthly rent to store your inventory. In turn, you can keep as many products there as you want without consideration of size, weight, and nature.
Don't Let Your Products Stuck in a Warehouse
Being an Amazon seller, you must clarify that the storage fees will keep increasing with the time of the storage. For example, if you have kept the inventory for more than 6 months in the FBA warehouse, you will need to pay more as compared to the inventory you have kept for a month.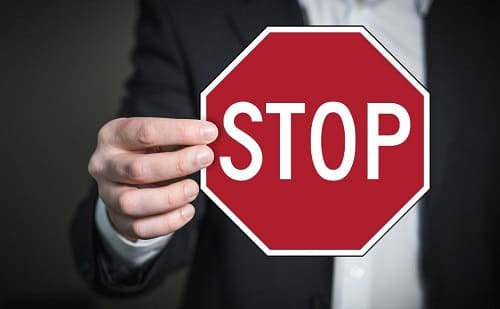 So, it is good to consider selling your products timely to avoid extra storage fees. Undoubtedly, the process to sell more is not as easy as it seems to be by reading blogs on the internet. The entire process is full of hurdles that you have to bypass to reach the goal.
But we have enlisted some tips here to let you sell more if your inventory has been stuck in the warehouse.
Give a discount on the stocked items
Participate in the Amazon coupon program to sell more
Optimize your selling page for users
Market your products through social media channels
Run PPC campaigns properly and professionally
Hire someone experienced to assist you in growing your business
We recommend you adopt these Amazon FBA tips to sell your products instead of removing them. It is because this approach will be more profitable as compared to getting your inventory back to your address. If you have only a small inventory, we recommend you to sell them at your cost price as it will lose you less as compared to getting it back to your place.
Get Unsold inventory Removed
If nothing has worked for you even after the implementation of the above tips, you should look for the last option which is to get back your inventory. We don't recommend you go with this step unless you have no other option.
The reason is you have to pay prominent charges to get your inventory shipped back to your address which will be an extra loss. But if you still want to get your inventory back, you should read about the Amazon FBA removal report.
We have discussed everything related to this topic in this guide. You will be able to know the step-by-step procedure to get your inventory removed from the Amazon FBA and get it back to your place. We suggest you stick with the process to avoid any unexpected conditions.
Does Amazon FBA Have Any Other Miscellaneous Charges?
Sometimes, Amazon FBA charges additional fees for storing and shipping items. These are not for all sellers but only a few categories fall in this section. Here we have discussed them too for the sake of understanding.
High-Volume Listing Fee
Mostly, sellers think that they can store as many products as they want in the Amazon FBA and have to pay fees according to average volume. It is not wrong because the company has some other terms too. For sellers, who have thousands of products in warehouses, they have to pay a fixed amount as storage fees for their products.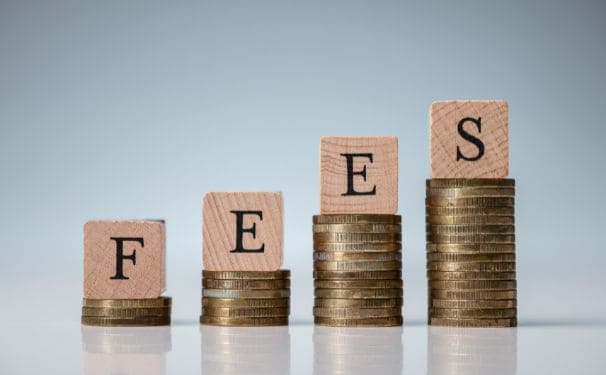 It means that if you have thousands of products, you will need to pay more as compared to the condition if you keep the same products lower than this limit. The fixed fee will be an additional one to the original storage fees.
Closing Fees
Another miscellaneous fee by Amazon FBA is the closing fee. It is for only a few categories including books, CDs, DVDs, and Blu-Ray. Every seller has to pay a fixed amount on every sale in addition to storage fees.
This specific fee is called the closing fee and Amazon will charge the seller for getting a verified sale. It means that sellers don't have to pay from their pockets but the fees will be cut from their profit.
Conclusive Words
By reading this comprehensive blog, you must have got an idea about Amazon FBA storage fees. You can now easily estimate how much you have to pay in terms of storage fees when starting your business with this platform.
Doesn't matter whether you have made up your mind to get started or looking to research more, we recommend you learn about Amazon FBA label requirements first. It will help you in clarifying your opinion and take a confident decision before investing your hard-earned money.
Hope you have a good day!
I am Muhammad Usama, a passionate SEO Writer and Copywriter working in this field for 7 years. During this duration, I have worked for various customers throughout the globe by securing them from different freelance platforms including Fiverr and Upwork. I have also built a few online assets including websites like Techforevers.com.
You can contact me for quality SEO Writing and Copywriting services to boost your website's authority or brand's visibility in the market. I will be happy to serve you with my quality writing services at affordable prices with uniqueness, authenticity, and quality guarantee. Let me help you grow your digital asset and give you strong feet on the ground.
Regards,