In this time of social media, every person is concerned about their privacy. Almost every second person thinks about their privacy on the internet and wants to know who is spying on them. The viral and accessible videos on TikTok make it more important to know.
Do you want to know who is spying on your TikTok videos? Does TikTok notify when you screen record anyone's video and vice versa? If you have such questions in your mind, you should read this guide till the end because we will focus on these questions.
The main purpose of this guide is to tell you how you can protect your privacy even in this time of social media apps like Instagram, Facebook, and TikTok. Just keep it till the end and you will learn about the most common question regarding this video-sharing platform.
Does TikTok Notify When You Screen Record?
The short answer to this question is "No" because TikTok doesn't notify you when you screen record. It means that neither you will know who is recording your video via mobile screen nor someone will know if you will do the same.
You can open the TikTok application and start recording the screen to keep the videos on your mobile phone. Sometimes, the users won't allow the viewers to save or download their videos to keep their privacy.
In such cases, the simplest way to get that video on your phone for any purpose is screen recording. Normally, android phones or the latest version of iPhone has a built-in screen recording function. So, you can turn it on to record the video played on your screen. You can also download a third-party screen recorder on your device if your device won't support a built-in program.
Can I Prevent Screen Record of My TikTok Videos?
No, you can't prevent screen recording of your TikTok videos because this feature is on the user's end. Also, the company hasn't introduced any privacy shortcut to do so. In short, your videos will remain open to get recorded once you have uploaded them for public viewership.
Meanwhile, you may have got the answer to "Does TikTok notify when you screen record". It is time to explore the topic more and learn the ways through which you can protect your content and privacy as well. In the following, we are going to show you some simple and easy methods to do so.
How can I Protect My Privacy on TikTok?
It is not wrong to say that TikTok won't enable you to be updated with your content activity by others like other platforms do including Snapchat. In Snapchat, you can know if someone is taking screenshots or saving your shared pictures, videos, and gifs.
But you can't get facilitated with these features while making content or using TikTok. You might be thinking of the ways through which you can protect your data on this application too. Here are two major methods through which you can do this.
Set Account Private
If you are really concerned about the privacy of your content, the simplest and best way is to private your TikTok account. By doing so, you will keep your account and content private and visible only to you. Yes, your created videos won't be shown to any other user on TikTok.
Many people, who don't want public attention but want to create videos on this platform for capturing their memories, are using this method. Be mindful that you should do only this when you are worried about your privacy. If you have any other problem, avoid using this step.
To set your account private on TikTok, you only have to follow these steps.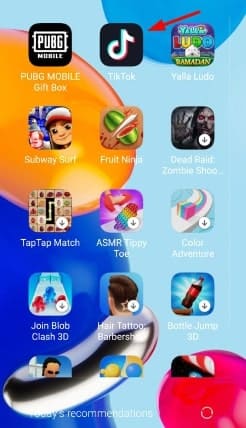 Click on the Profile icon given at the right bottom of your mobile screen
Look at the top right corner and click on the Three Line icon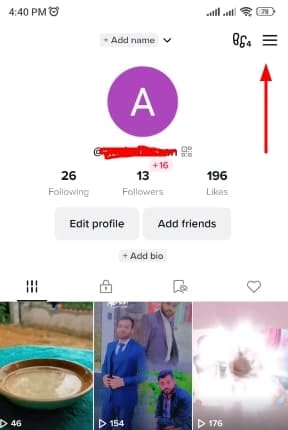 Go to Settings and Privacy section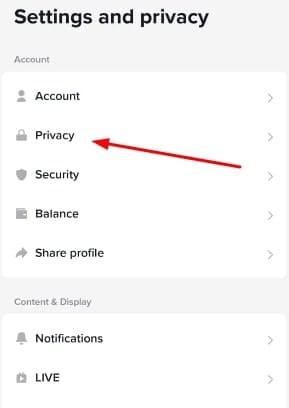 Choose the Privacy option from the sub-menu
Look for the option named Private Account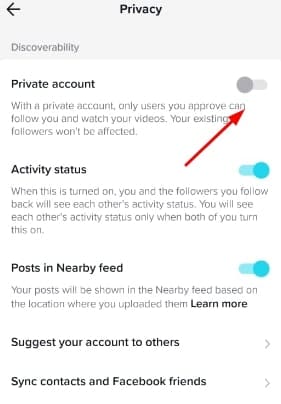 Toggle on the button to set your account as private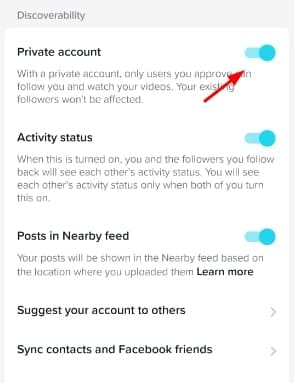 Save the settings of your TikTok account
With these steps, you can set your TikTok account as private. After this, no one will be able to know who is using this account. This feature is similar to privacy terms used for hiding marketplace information on Facebook.
Disable Video Downloading
The second method to protect your content on TikTok is through disabling of downloading of videos from your account. Keep in mind that users can still record screens to capture your videos and you already have the answer to "Does TikTok notify when you screen record?" and the answer is No.
So, you can say that it may not be efficient as the above method. But you can still be visible to the TikTok community and get the attention of the users to be famous and use this platform as a business stream for you.
Here are the steps you have to take to disable video downloading on TikTok.
Go to your TikTok profile
Tap on the three-line icon given in the right top corner
Go to Settings and Privacy section
Open the Privacy settings
Look for Downloads and tap on it
Check for the Video Downloads option
Toggle off the option to turn off your videos downloading
By following these few steps, you can easily accomplish this task. No user will be able to download your videos but it is still possible to screen record your videos.
Why Should You Not Set Your Account As Private?
As mentioned earlier, you can set your TikTok account as private. But it is not recommended if you are a content creator and looking to explore this platform for business. Do you know TikTok pays its users if they go viral depending on the views they get?
You can read about it here "How much does TikTok pay for 1 million views?" It will enable you to understand why you shouldn't private your account if you are creating content regularly. There are huge chances that your content go viral and you will get a lot of money from it.
In short, it is right to say that this video-sharing platform can be a good income stream for you if you will create quality content with consistency.
Will TikTok Tell Who Saved My Videos?
When you open the TikTok application and watch a video, you may have noticed an option showing saved for that video in the right sidebar. You might be curious of will TikTok notifies you when someone saves your video.
The straight answer to this question is "No", TikTok won't notify you. It will not tell you who saved your video in their account or mobile phone. The only thing you will be shown is the total number of saved for that particular video. In simple words, you will know the community who has saved your video, not the individuals who are doing so.
FAQs
Can You Screen Record on TikTok Without Notification?
Yes, you can easily screen record on TikTok without notification because this platform doesn't notify anyone about your activity.
Is Screen Recording Detectable?
It is pretty complex but still, we can say "Yes", screen recording is detectable.
Does TikTok Notify Screenshot Messages?
No, TikTok doesn't notify if someone has taken screenshots of the messages, account profiles, or videos.
Does Instagram Show When You Screen Record?
No, Instagram doesn't show any notification when you are recording the screen.
Does TikTok Notify Who Shared Your Videos?
No, TikTok will just tell you the total number of shares of your videos. It will not notify who has shared your video.
Does TikTok Notify When You Bookmark Someone's Video?
No, there are no privacy terms according to which TikTok notifies you when someone bookmarked your video.
Final Wrapping
By reading the above guide, you must have learned "Does TikTok notify when you screen record?" You have also learned whether it will show you if someone has taken screenshots of your messages or videos. In terms of privacy, it is right to say that TikTok is not secure like other platforms including Snapchat, Twitter, and others.
If you are not a content creator and just want to enjoy your free time, you should keep your account private on TikTok. It will help you in keeping your data private and avoid stealing your data.
Hope you have a good day!
I am Muhammad Usama, a passionate SEO Writer and Copywriter working in this field for 7 years. During this duration, I have worked for various customers throughout the globe by securing them from different freelance platforms including Fiverr and Upwork. I have also built a few online assets including websites like Techforevers.com.
You can contact me for quality SEO Writing and Copywriting services to boost your website's authority or brand's visibility in the market. I will be happy to serve you with my quality writing services at affordable prices with uniqueness, authenticity, and quality guarantee. Let me help you grow your digital asset and give you strong feet on the ground.
Regards,