You can't deny the fact that the optimized website grows well and takes a business to the highest rank. Without optimizing your website, you will neither be able to engage readers for a long time as well as indicate to Google that you exist in the market.
In short, it is the most important to learn how to optimize website performance. Without learning and implementing some effective tips, you won't be able to get the expected results. It will be a waste of time even if you have applied the best SEO structured plan for its growth.
To assist all those webmasters who are struggling in this regard, we have written this guide about website performance optimization. It will be the most beneficial guide for you as we will share 7 effective tips that have been tested and implemented by our team.
Why It is Important to Optimize Website Performance?
Before you learn the tips for a website's performance optimization, you should learn its importance. It will let you know why it is good to optimize your website for better reach. As you know, your website will be your face for random readers and viewers who come to your platform.
You must be looking to engage them for a long time and encourage them to spend time there. The reason is it will improve your website as well as convert them into customers. As per experts, the most important thing to consider in this regard is website optimization.
According to them, it doesn't matter whether you are doing premium quality local SEO or a traditional one, you will end up with no audience if your audience isn't spending time. It will not only push your rank lower on the search engine pages but also leave a bad impact on your customers.
So, it is right to say that you should learn how to optimize website performance for better connection with people. In turn, you will be able to save your investment as well as make a profit more than your expectations.
7 Effective Tips to Optimize Website Performance
Undoubtedly, Google is taking extra precautions and quick steps to make the search engine compatible with upcoming advancements. It isn't wrong to say that a professional must be active in adopting those changes for the sake of their online business safety.
Many people are using different techniques like adopting AI for SEO and other tasks. But it may not be worth performing all such activities unless you have optimized your profile. We have listed 7 effective proven tips to optimize a website's performance quickly.
1. Audit Your Site
When you have planned to optimize your website's performance, you must perform a complete audit. No doubt, you can optimize your website when starting from scratch. But it is compulsory to perform an on-time audit to check which factors aren't working properly.
Keep in mind that no one can understand the workings of a search engine's algorithm with 100%. So, you shouldn't blindly keep focusing on old-fashioned techniques. It is good to keep yourself updated with what are the requirements at the time of audit for the optimization of a website.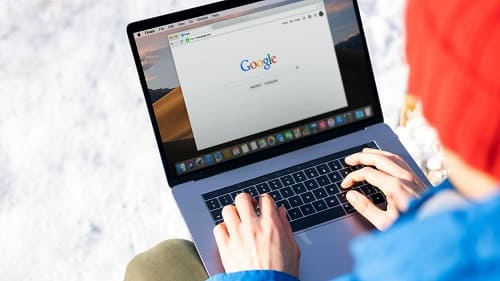 You can do this by auditing your website thoroughly. It will enable you to find which factors are performing well and which are not. So, you can improve the negative factors with proper tips and optimize your website.
2. Fix Major Issues
After auditing, the most important step to perform for website optimization is the removal of those issues. It will be pretty simple to do so as you have found the errors in your website in the auditing phase. You can easily redo tasks or perform different techniques to undo those changes in your website.
For example, if you have found broken links to your website, you should either remove them or rebuild them by contacting the webmaster. In short, it is up to you and the error with which you are dealing to optimize your website.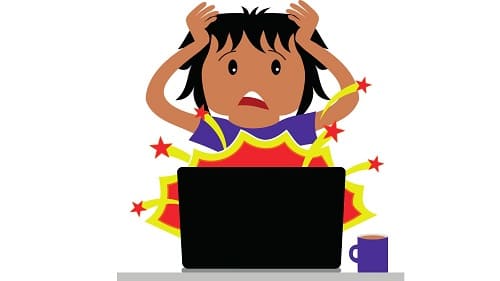 A good approach in this regard is to "know the audience" for your business. Without a proper understanding of the audience, you will not be able to provide what they are looking for. In turn, your website may not be able to engage them without considering the website's design and responsiveness.
3. Use a Content Delivery System
If your website isn't growing in the expected manner that you have thought in the beginning, it is time to perform some checks. It happens mostly when your website has been blocked by different servers or country IPs.
You should use a content delivery system to overcome this problem. It will enable you to deliver your content to all the countries that you want. Using this, you can also block traffic/websites from those countries that you think may not be suitable.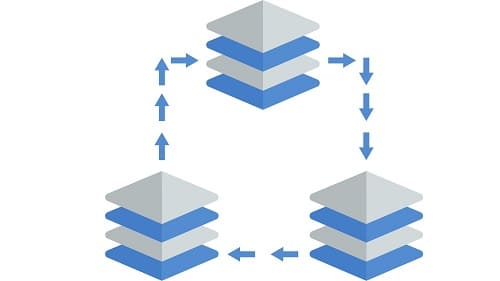 By doing so, you will be able to manage the traffic to your website and optimize it well. As it will shorten the circle of traffic analysis, so, it will be easy for you to filter the traffic. If you are unable to perform this check, you can use a port checker for quick analysis and reliable results.
4. Always Compress Images
When it comes to learning how to optimize website performance, you should learn the tricks to compress images. This is because heavyweight images will make your website less optimized. Doesn't matter how proficient you are in the field of content writing and digital marketing, you won't be able to optimize your website without it.
If we say that it is the most important task to perform for website optimization, it will be right. You can use an image compressor online to perform this. It is better to keep the image's size less than 100kb for proper browsing and efficient optimization.
5. Make Mobile Responsive Pages
If you are looking to survive in this online world, the most important thing to do is to make your website's pages mobile-friendly. It is a common conception that mobile responsiveness is a myth. You are wrong if you are also part of this group.
Mobile responsiveness is the most important thing that must be considered when it comes to website optimization. According to statistics, more than 4 million mobile internet users are in the world. If you are not making your website optimized/responsive for mobile layout, you are making a big mistake.
So, you should take steps to make your website optimized and responsive for mobile phone users. It will increase the number of users as well as the revenue generated by that business.
6. Remove Irrelevant Plugins
Have you noticed your website is browsing slowly even if you have used lightweight images? It is because you may have installed a long list of plugins on your website. Undoubtedly, plugins are compulsory to perform specific tasks.
But it doesn't mean to add them blindly and then leave them as it is even if you are not using them. You must be active to check out which plugins are available in the list but not useful. After detection, you should remove them for proper browsing of your website.
It will not only optimize your website but also enable you to avoid unexpected problems. You will be able to avoid issues like the website homepage being down, the link not working, or other critical error issues.
7. Monitor Your Hosting
Every webmaster knows that hosting company leaves a great impact on their website's optimization. No doubt, you have to design your website on your own. But you will never be able to show the results if you have chosen a low-quality hosting company.
So, you should take steps and monitor the hosting on which your website is operating. It will let you know whether the error is on your side or the hosting company's side. In simple words, you will be able to take steps according to the problem and resolve the issue.
It is compulsory to check trace of your hosting company and make the decision accordingly. We recommend you choose the right company as well as keep monitoring the performance of your website for proper and effective strategy.
Final Verdict
In the above blog, we have shared a comprehensive way to teach you how to optimize website performance. You can easily take steps to make your website responsive and perfect for proper browsing.
It is right to say that if you have adopted the above steps to optimize a website, you will never end up with ordinary results. You can experience the outcomes that you have expected at the beginning of the project.
My name is Hassan, an SEO Expert having field experience of more than 10 years. During my career, I have helped multiple businesses in getting a strong position in SERP results with my optimization techniques as well as have built my websites too. With my SEO expertise, we have grown this website to make it visible for people in search engines.
Let me help you grow your business too by connecting via LinkedIn.