Have you ever noticed that your video quality will be decreased after uploading on Instagram? It is common because whenever you will upload a video or picture on this social networking site, it will merge the pixels. In turn, your uploaded media will not give a perfect look but you will find it weird.
The very first question that comes to your mind in this regard is how to upload high quality videos to Instagram. This blog has been written just for your ease and guides you on how to do this task for better outcomes.
Why Does My Instagram Videos Quality Decrease Automatically?
Before that, you should have to get a brief look over different factors like why it happens, what benefits you will get from high-quality videos, and others. Therefore, we will discuss all those factors one by one in detail here.
By default, your Instagram account is restricted to upload high quality videos. Similarly, you will not be able to watch videos in premium quality results like 4K, HD, and others. This social networking site has done this to save extra use of data and save your money as a result.
That is why, whenever you will upload a video to Instagram, the quality will be decreased and affected badly. In short, you can say that your efforts of hours that you have done to edit the video will be wasted. Now, you have to know why it all happens to your media. You might be looking to know about the benefits of posting high quality videos.
What Benefits You Will Get By Uploading High Quality Videos On Instagram?
You might be thinking why we are discussing these factors instead of learning how to upload high quality videos on Instagram. It is because whenever you will post something on Instagram, it will decide whether you will get reach or not.
The same happens to your videos when you upload them in a specific quality. Here are some advantages that you will get by uploading high quality videos over low-quality videos.
Engagement Rate Enhancement
Whether you have a verified Instagram account or personal account, you must be looking to engage the audience. It is not compulsory that you have to be a public figure or a showbiz star to do so. But you might be looking to attract the audience to increase the engagement rate.
The reason is you will get exposure to a large audience when you are connecting with people for a long time. You can do this only by providing them with quality content in the form of videos and photos. Suppose, you have posted low-quality or blurred video on your Instagram account.
What do you think, the audience will stay there? Absolutely not because they have many other choices to watch such amazing videos. Therefore, you will be able to attract an audience as well as engage it for getting betterment in the engagement rate.
Boost Followers
By posting high quality videos on your Instagram account, you will be able to get more exposure to the audience. When a person will watch your videos in such a fine manner, he will definitely follow you. In this way, you will be able to get prominent changes in your follower list.
You can get an idea about this section just by having a look at the Instagram highlights videos. By comparing the previous numbers with the new one, you will be able to understand how superior quality videos are leaving an impact on your account's performance. In short, you can say that you will get free Instagram followers just by uploading videos.
Rank Smoothly
We all know that social networking sites rank a post or account by evaluating the performance. No doubt, Instagram has a specific username for all of its users. In simple words, you can't rank higher than any other person if someone is searching that specific username.
It happens rarely because this social networking site will keep showing you suggestions. By uploading high quality videos to your Instagram account, you will be able to get ranked smoothly. In this way, you will easily get exposure to your followers, new users, and other pages for better progress.
How To Upload High Quality Videos To Instagram?
As we have mentioned earlier that your Instagram account does not allow you to post high quality videos because of its default settings. Therefore, you need to do some changes in the settings for publishing high quality Instagram videos.
Here are those steps that you have to follow while looking to upload high quality videos.
Log in to your Instagram account
Click on your profile picture given under the right bottom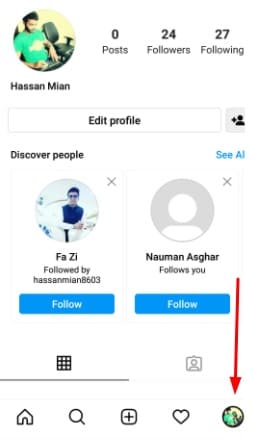 Tap on three lines available on the top right corner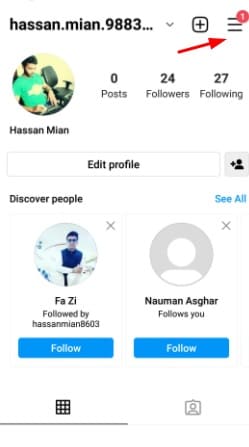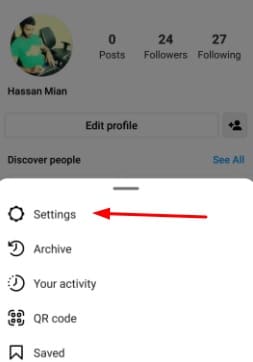 Click on the account button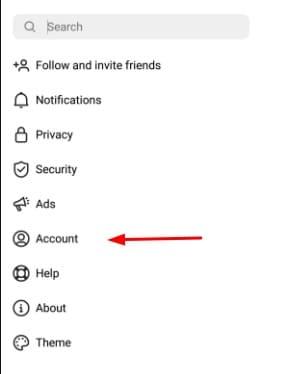 Choose Cellular Data Usage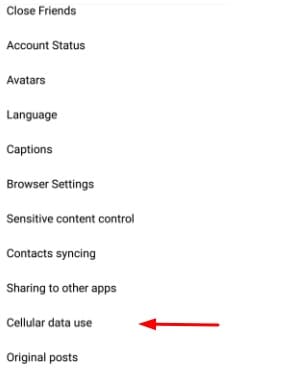 Toggle on the button available in front of high-quality uploads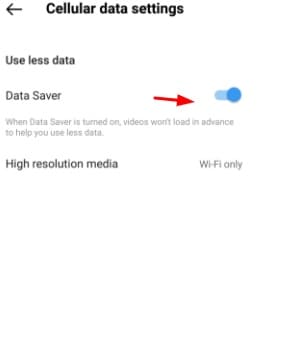 All the above-mentioned steps should be followed properly for high quality uploads. By reading the above lines, you have got an idea about how to upload high quality videos to Instagram. Now, the problem has been resolved that you may have to face for your account's or media ranking.
What is The Recommended Format or Size For Instagram Videos?
Before you edit videos for Instagram, you must know about the correct resolution that your video must have. It is a misconception to design a video with some inappropriate size. In the end, you will not be able to get your desired outcomes because of a low-quality display or short display.
That is why we have got an eye on Instagram guidelines and listed some recommended sizes that you have to follow to upload media on this social site.
Instagram Story
When you are trying to upload an Instagram story, you will not be restricted from uploading any format video. But you might get a preview with some explicit parts or sections from your video. The reason is you are not uploading a video with the appropriate resolution size.
For Instagram videos, you should use 1080x1920px size. It is considered the best because it will show your story highlights properly on mobile phone and laptop as well.
Regular Post
You might be thinking that the media format or resolution will be the same for a story and regular post. But this is not the right thing because you have to change the size of your content as per the uploading section. To upload a video as a normal post, you have to keep some factors in your mind.
First of all, you should need to make sure whether your video is vertical or horizontal. It is because you will be able to adjust the size properly after confirming this dimension.
For traditional square video, 1080×1080 size will be the best.
For vertical format, 1080×1350 will be a perfect choice for your video.
IGTV
It is one of the most used features of Instagram for ranking and engaging audiences. IGTV is rather a new feature that has gained much popularity. In this section, you can upload your longer videos as compared to regular posts and stories.
You can link your IGTV videos with your newsfeed which means you can get attention from your follower too. But for this task, you have to make sure that you are uploading the videos in the right format and with the right resolution.
1080x1920px (For Vertical Video)
1920x1080px (For Horizontal Video)
Tools To Create High Quality Videos For Instagram
Sometimes, you might not be capable enough to design a high quality video for Instagram. In such a case, you will not be able to get exposure to your audience or engage the people with your content. So, we are here with a list of the best editing tools through which you can design your Instagram videos with high-quality results.
Headliner
Quick by GoPro
Adobe Premiere Clip
FilmoraGo
Adobe Spark Video
Biteable
VidLab
Final Wrapping
With the above guide, you must have learned how to upload high quality videos to Instagram. The only thing you have to do is to keep all discussed steps in your mind. In the end, you will be able to get your desired outcomes by uploading your desired format video on this social networking site.
Hope you have a good day!
I am Muhammad Usama, a passionate SEO Writer and Copywriter working in this field for 7 years. During this duration, I have worked for various customers throughout the globe by securing them from different freelance platforms including Fiverr and Upwork. I have also built a few online assets including websites like Techforevers.com.
You can contact me for quality SEO Writing and Copywriting services to boost your website's authority or brand's visibility in the market. I will be happy to serve you with my quality writing services at affordable prices with uniqueness, authenticity, and quality guarantee. Let me help you grow your digital asset and give you strong feet on the ground.
Regards,