Messaging applications have become common in this time of the internet. It is the easiest way to communicate with any person around the globe or share a different kind of data. Do you want to know about the lightweight messaging application? You should read till the end as we will explain messenger lite dark mode in the upcoming sections.
What Is Messenger Lite?
We all know Facebook that is the most used social networking website at this time. It is the biggest platform with over 2 billion active users per month. Facebook has multiple versions or modes depending on the graphics, interface, and functions.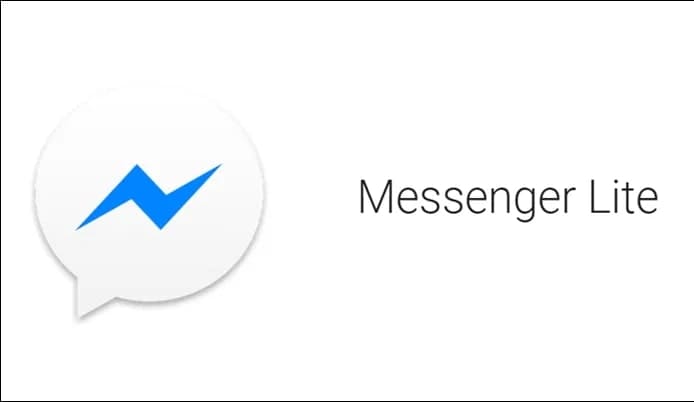 Facebook lite is one of the most used versions after the original application due to its lightweight. Similarly, the messaging application of Facebook lite is termed messenger lite. Unlike the official messenger application, this version has a little bit of low-quality graphics and limited features.
Why People Are Using Messenger Lite Instead of The Original?
Whenever we are using a social networking website, we always look for messaging options to communicate with our friends privately. On any social media platform, many people share different videos, thoughts, and others. But we can't discuss all of them with our friends publically.
Therefore, the Facebook messenger was launched a few years back with some amazing features to make this process easier. But all Android phones do not support a heavy messaging application or Facebook app.
A lot of people have low-capacity phones in their hands and want to use a messaging application of Facebook. Due to this, a huge number of Android users are using messenger lite instead of the original application with high-quality graphics. Similarly, people also search for how to night mode messenger to use low battery capacity and keep the mobile in the best condition.
Modes of Facebook Lite
Normally, we all see a simple interface of Facebook lite with normal brightness and white layout. When we are using this application, it might be irritating for us to view it, especially at night times. The main reason is the extra brightness of the screen.
If you also have fed up with this problem, you should need to know about Messenger lite dark mode. A few years ago, messenger light has introduced two modes that are termed light mode and dark mode.
It is done to make the users comfortable while using this application on their phones. With this, you can convert the entire interface of the application into a dark color that will not affect your eyes. The main question comes to how to enable dark mode in Messenger.
Here is the process with which you can learn how to dark mode messenger lite application.
Steps To Enable Messenger Lite Dark Mode
There are two methods with which you can turn on the dark mode of messenger to get a perfect look.
Using The Facebook Lite Application
First of all, we will discuss the steps with which you can turn on the messenger lite dark mode using the Facebook lite application.
Log in to your account using your email/phone number and password
Open the menu option available in the upper right corner of the application
Go down and you will get an option named "Dark Mode"
Toggle on the button available in the front of that option
Now, you can see that the entire Facebook lite interface will be changed into a dark view. So, you can click on the messenger button available in the top menu bar. The interface of that section will also be converted into a black view automatically.
Using Messenger Lite Application
In the second process, you would have to turn on messenger lite dark mode using the actual application. Messenger also has its own lite versioned application that you can download from Google play. After downloading that application, you should have to follow these steps.
Login with your Facebook username and password into the messenger lite app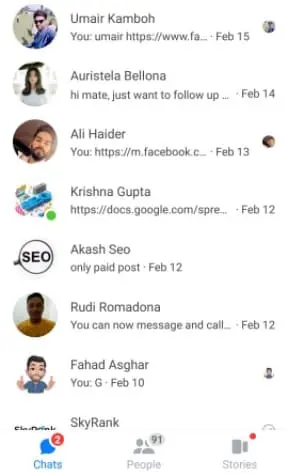 Click on your picture icon given in the left top corner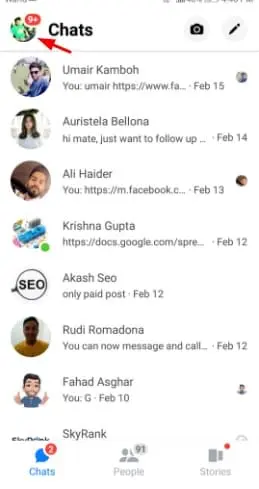 On the second position, you will get a button with an option named "Dark mode"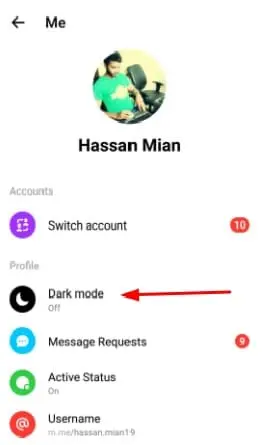 Just tap on that button and your messaging app will be converted into black color instead of white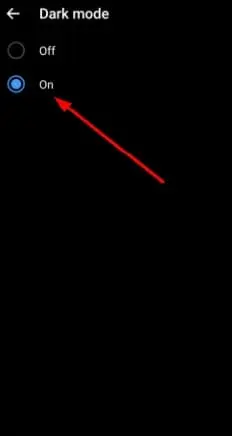 By using these simple steps, you can easily turn on messenger lite dark mode to get a perfect view of your messages.
How To Disable Messenger Lite Dark Mode?
Sometimes, you might not be able to feel safe and comfortable with the dark version of the messenger application. So, you should learn how to disable the dark mode of the messenger application before you step into that specific version. You will find this process similar to how to disable dark mode in Facebook.
We have summarized the process in a few bullet points. You only need to have a look at the following section to learn how to turn off dark mode on messenger.
Sign in to your account using username and password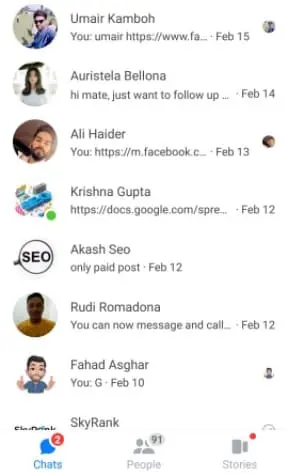 Go to settings of the messenger or Facebook lite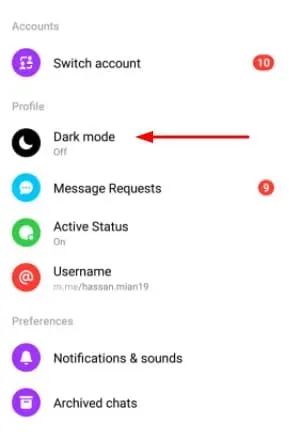 Toggle off the button given in front of the "Dark Mode"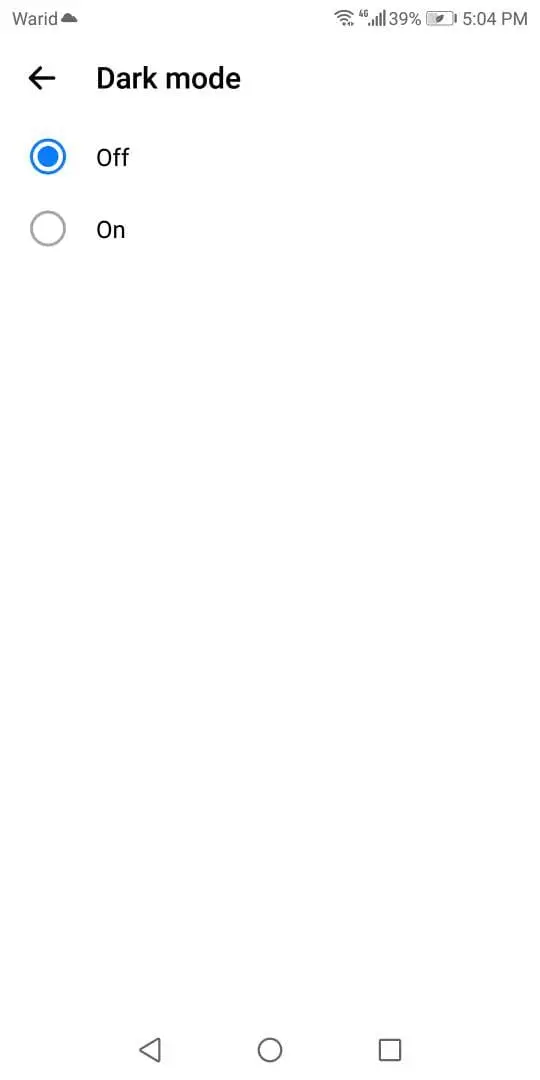 Enjoy using messenger lite with full brightness
Final Verdict
Messenger lite dark mode is only suitable when you are using your mobile at the night. It will prevent your eyes from light intensity and keep your eyesight protected. But you should not turn on this mode if you have eyes problem like weak eyesight or infection in the eye bros.
My name is Hassan, an SEO Expert having field experience of more than 10 years. During my career, I have helped multiple businesses in getting a strong position in SERP results with my optimization techniques as well as have built my websites too. With my SEO expertise, we have grown this website to make it visible for people in search engines.
Let me help you grow your business too by connecting via LinkedIn.