Undoubtedly, crypto trading has become common in this time of the internet and technology. Almost every third person knows about this market and look for opportunities to invest in it. Are you one of those who are looking for guidance to get started?
You have landed on the right page as this blog guides you about cryptocurrency trading step by step. By reading it till the end, you will get enough information that you can take the next step to start earning. Let's get started!
What is Cryptocurrency Trading?
Being an investor or an Internet explorer, you must have seen people making a profit by investing in different platforms. The crypto currency trading is a specific market in which you can buy and sell currencies that are available in the form of coins.
This market doesn't have any footprints like other markets have including the stock market. It is a digital currency market in which all currencies exist digitally only. In simple words, you will not find these currencies in paper, coin, or any other format in the real world.
You will only see them on your computer's screen and their market cap increase and decreases according to the volume of every currency. That's why; many people consider it a risk to invest in this market as they have threats to lose their assets.
How Can You Make Money From the Crypto Market?
While looking at hundreds of people making money through cryptocurrency trading, a common question comes to mind how people are doing so. It is because these currencies don't have any physical appearance like paper notes.
Actually, cryptocurrency trading is pretty simple to manage as you don't have to do anything. The simplest method to make money from this market is buying a currency, holding it, and selling it when goes up. It is much similar to the stock market where you buy a stock and sell it when its value goes up.
Similarly, you can make money from the crypto market by buying and selling particular currencies with your money. The only difference is that you may not have an idea whether a currency will go up or down. It is because you will not be able to check those factors that can impact its value.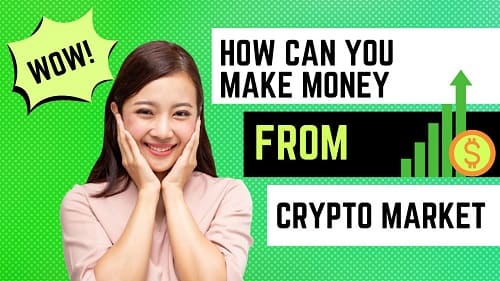 For example, if you are a stock trader, you have an idea about the company's condition in which you are investing. In the case of cryptocurrency trading, you will not be able to get an idea. It is because you will neither have access to the company's detail of owning a currency nor have any idea about factors affecting it.
But the entire process of making money from this market is similar to the stock exchange you may have seen in your city or nearby. As people don't have any idea about the currency's trend, they use different approaches to make money like auto-trading software.
Tips For Trading in the Crypto Market
Being a beginner, you have learned about the basics of cryptocurrency trading till now. You might be looking for some tips that can assist you in making a profit instead of experiencing a loss of your money. Here we are going to share a few tips that will help you in this regard.
By checking these tips, you will learn whether it is profitable to invest in cryptocurrency or not. It will also help you understand how you can make more profit from your investment.
First of all, understand the basics of the market and learn how this market works in addition to selling and buying. You should understand how to trade in crypto as a beginner. It will help you understand the basic options of this market.
Check the previous trend of a currency before investing in it. By doing so, you can estimate whether the value will go higher or lower. It depends on different factors and patterns on charts that you can understand by looking.
Don't invest all your money in a single currency. Split your investment and invest them in different currencies. It will help you save your money even if you have invested in the wrong currency.
Be patient once you have invested and wait for the currency to move up. It will help you make more profit instead of getting pennies in terms of profit.
If you are unable to decide whether a currency will go up or not, you should choose automated software like Bitcointrader2.
How To Trade in the Cryptocurrency Market?
Now, you have learned enough about cryptocurrency trading and might be looking to take further steps. It is time for you to learn how you can move ahead for investing your money and make a profit from it. Let's have a look at the following step-by-step guide to understanding it.
Account Creation
First of all, you should have to create an account for trading in cryptocurrency. For this purpose, you can join different platforms that are available on the internet. You will find a lot of online websites as well as mobile applications that offer such services.
Every platform/website has a different joining method but the details remain the same. You only have to provide basic details like name, address, account details, and similar details to create an account. Normally, it won't take much time to approve your account but you may have to wait in certain conditions.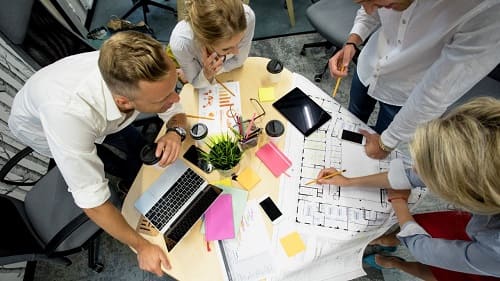 Abide by this, you have to transfer your money to a cryptocurrency wallet that every platform will have. It means that you have to transfer money from your local bank to a cryptocurrency wallet. You can do this only when your account has been approved by the platform.
Buying an Asset/Currency
Once you have got money in your cryptocurrency wallet and verified your account, it is time to start trading. Now, you have to keep the above tips in your mind and analyze currencies to have an idea about the expected trend.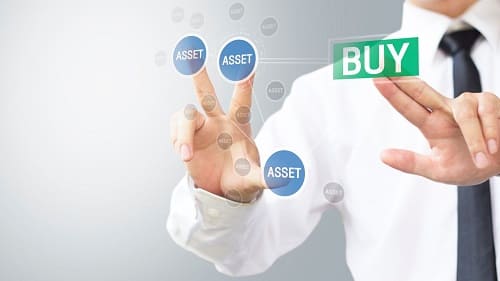 You should buy that currency that you think will get a higher value after some time like a week or month. If you don't know how to estimate this, you should invest in multiple currencies that you think will go higher.
Selling an Asset/Currency
Once your bought assets have gained higher value in cryptocurrency trading, it is time to sell them out. You can sell them to a broker or directly in the market. It all depends on your choice but we recommend you sell them in the market.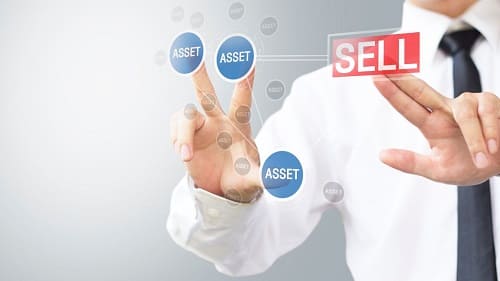 It will let you enjoy more profit as compared to connecting with a broker. The reason is you won't have to pay a commission to a broker for buying your assets. In case you have lost money by investing in the wrong currency, it is good to connect with a broker. This will be the only person who will buy your assets in that condition.
Get Profit
Once you have made a profit from cryptocurrency trading, you can withdraw your money to your bank. You can either transfer money to your local bank or approach other methods if your bank doesn't allow you such transactions.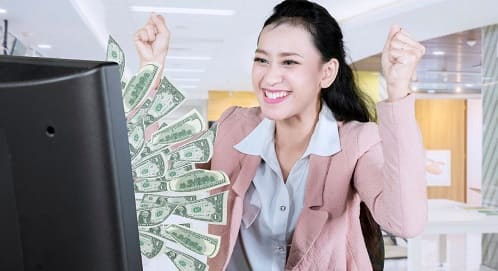 Final Words
By reading the above guide, you must have learned about cryptocurrency trading. If you have got enough understanding of the topic, it is time to start investing in this market and make money. It will help you to make a lot of profit as this market is getting a lot of volume with every passing day.
My name is Hassan, an SEO Expert having field experience of more than 10 years. During my career, I have helped multiple businesses in getting a strong position in SERP results with my optimization techniques as well as have built my websites too. With my SEO expertise, we have grown this website to make it visible for people in search engines.
Let me help you grow your business too by connecting via LinkedIn.