Animaker is a DIY web-based animated video-making software that is gaining popularity day-by-day. It is a very useful software for beginners who has less ability to make animated videos.
It works on the drag-and-drop rule and it's very easy to make videos on it. It has more than 7 million users across the world and the number of users is increasing on regular basis.
It is ranked in the list of the best-animated video-making software like Powtoon, Unity, and Maya.
People across the world use this fantastic software to make videos for presentations, to promote their products, for educational purposes, or to explain their plans in a very effective way.
This software helps the media managers and representatives to convey their message to the audience in visual form. In this way, they convey their message to all types of audiences in a better way.
Features
Animaker has a lot of charming and interesting features which make it different from the other animated video-making apps. It has a number of visual tools that help a user to make the perfect video for the presentation in no time.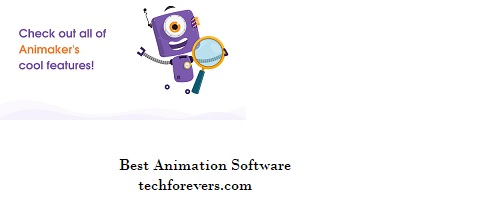 Animaker allows the user to share a screen with multiple persons. It means if you are a team, it allows you to make a video in collaboration which means everyone can input the work assigned to him. You can easily have an idea that how much this feature will be helpful for you and how much the duration of making a project will decrease. This feature makes Animaker totally different and useful from the other animated video-making apps.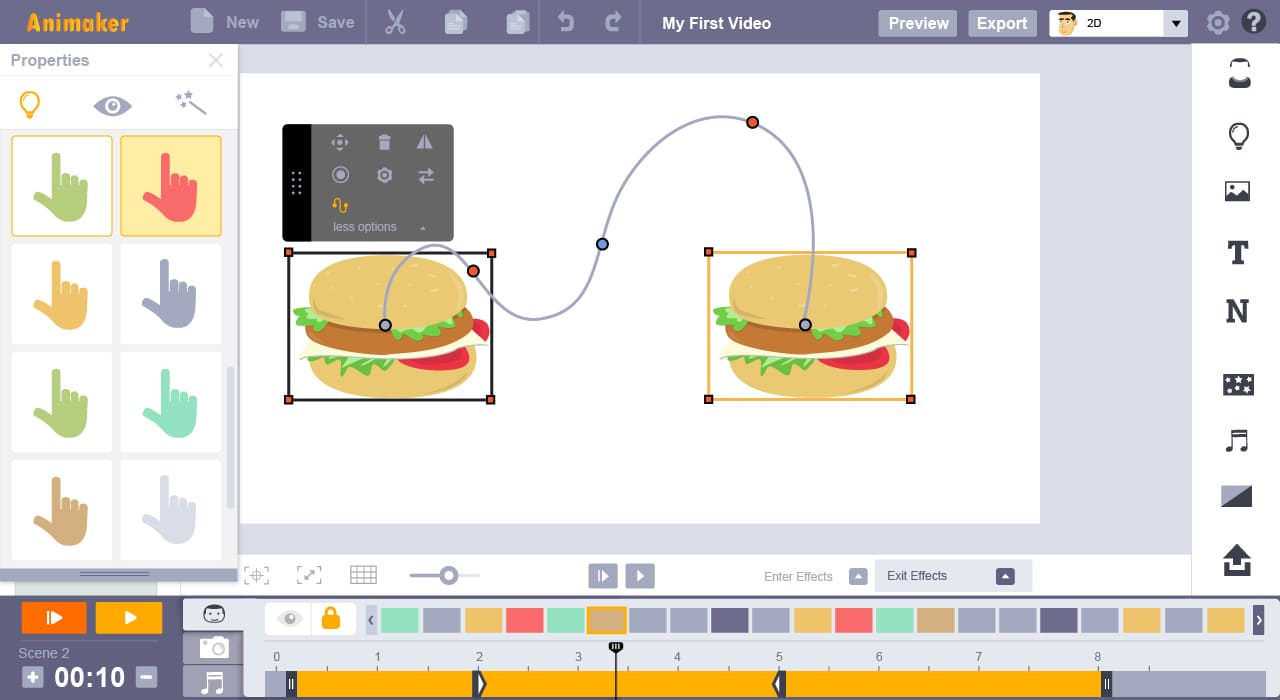 It has a big library of templates, texts, graphics, and images that can easily be used to make a better-animated video. You can change the templates whenever you want to get the best results.
It allows the users to add audio or voice-overs to their videos. It means you can make a presentation video with your own voice-over or you can use any other audio from your gallery to make the video effective.
It has many other useful features as well. You will face no trouble even you are a beginner and do not know much about animated video making.
Download
Animaker is a web-based animated video-making software that can not be installed on the desktop like other applications. It means a user can only make or edit video online and all these tasks will be done on the application using an internet connection. This feature is very much similar to Powtoon animated video-making software. All the changes will be done online.
FAQs
Is Animaker Free?
Animaker can be used free of cost. It means you can make videos without buying a premium account. But the free version will reduce many features. In the free version, a watermark will show on the final video and can not be removed. Using the free version restricts many options.
A user who is using the free version can not download the video to its desktop. He can only export these videos to youtube,
A premium user can make a video without any watermark at the final video. He can download up to 100 videos per month according to the premium plan he owns. There is more than one premium plan offered by Animaker. You can choose the one which suits you.
How to use Animaker?
Animaker is a web-based animated video-making app that can only be used online. It is a very easy-to-use app and even if you are a beginner and do not know much about video making, you can make interesting videos on it very easily.
If you feel any problem anyway, there are many tutorial videos for beginners that will help you to understand and learn the video-making on Animaker. There are many videos on Youtube too to teach how to use Animaker properly and effectively.
How To Add Music In Animaker?
It is very easy to add music to Animaker. If you have completed your video and now you want to add music, Animaker offers you a large number of music and tracks for free.
Simply click on the music icon on the page displayed in front of you while using Animaker. A list of the tracks will appear in front of you. Select your favorite one and check the preview. You can add, delete, compress, repeat, or extend the track duration by using the black dots that appeared at the bottom of the page. Here you go now.
You can also add tracks from your music library. To this, you have to follow the process the same as you do to upload videos to Animaker.
How To Upload Video In Animaker?
Uploading a video in Animaker is very easy. You just have to follow some easy and simple steps.
To upload the video, select the Create video option on the left top. A page will appear with three different blank templates. Choose your desired one and then select the upload option. Your library will open in front of you. Select the video you want to upload.  Then click on the upload video option and your video will be uploaded to the project you are making.
My name is Hassan, an SEO Expert having field experience of more than 10 years. During my career, I have helped multiple businesses in getting a strong position in SERP results with my optimization techniques as well as have built my websites too. With my SEO expertise, we have grown this website to make it visible for people in search engines.
Let me help you grow your business too by connecting via LinkedIn.