Thousands of users are active on TikTok and are always putting their best foot forward to build a loyal fan base. As part of the registration process for TikTok, each new user is required to provide their phone number.
Although the platform protects your sensitive information you need to be careful. Despite this, some users still want their phone numbers removed. This article will explain How to Remove Phone Numbers from TikTok if you're new to the app.
If you want the number permanently removed from TikTok, you need to contact the TikTok Support team, inform them to remove the phone number associated with a TikTok account.
Why Do You Need a Phone Number To Link With TikTok?
To register your profile with the TikTok servers, the app requests your phone number. As an option, you can also create a TikTok account through platforms like Google and Facebook.
Alternatively, you can select only a phone number if you do not want your social platforms to save and cache your information. In this case, you will be sent a One-Time Password (OTP) for users to log in to your profile.
Why Does TikTok Ask for a Phone Number?
As part of the authentication process, TikTok sends a one-time code to your phone number. The phone number will be saved once you're authenticated and logged in to the app. This will drastically decrease the number of bogus accounts on TikTok, and users with valid IDs can now use it. You will benefit, along with your content and followers.
Is it Safe To Register a TikTok Profile With a Phone Number?
TikTok accounts created with phone numbers are safe. There are over 1 billion downloads of TikTok, making it one of the most trusted platforms. If you do so, you will have enough credibility to log in to TikTok using your personal information.
In the case of handset verification, the app itself will send the verification code, so your number cannot be seen when it is sent. You need to protect your account against unauthorized access. In order to achieve this, use parental controls on social media apps like Instagram verifications, Facebook business pages, and Snapchat.
Nevertheless, if you are hesitant to give a phone number to an application, there are options for logging in through social media. It is also possible to browse the feed without creating an account. Unless you register, you cannot publish videos or comment on someone's video with an identifiable account.
Can Someone See The Phone Number on TikTok?
Unless you've set the privacy setting for your profile, TikTok will not display your phone number. However, all TikTok accounts are public and can be viewed by anyone. Your TikTok profile allows you to manage the privacy and public settings of your account.
How to Remove Phone Number from TikTok?
TikTok won't let you create a new account if your phone number or email address belongs to another account. This may prevent you from creating a TikTok account using the same info you already used.
That is why you might be looking to learn how to remove phone numbers from TikTok. Here we are going to show you this is a step-by-step guide with enough description to understand it properly.
How To Remove Phone Number from TikTok Temporarily?
Here are the steps you should follow to remove a phone number from TikTok temporarily.
Download the TikTok app to your smartphone.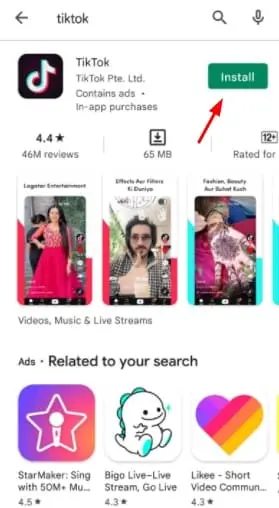 Enter your existing TikTok username and password.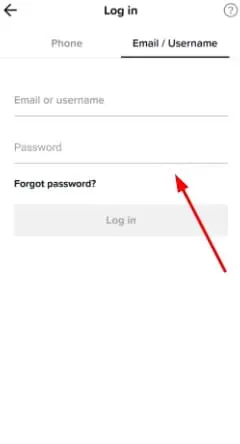 Scroll down to the bottom of the page and tap on Profile. In the lower right corner of the screen, there is an image of a person stenciled on it.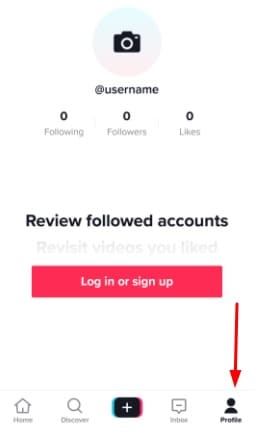 At the top of the profile page, tap the hamburger menu. There are usually more options available on this menu when it has three lines.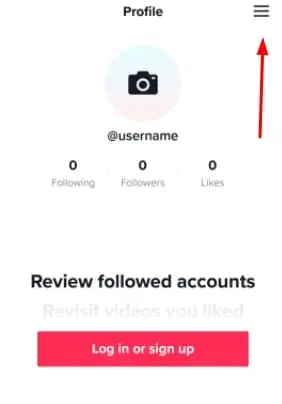 Choose Manage account under ACCOUNT settings on the next page.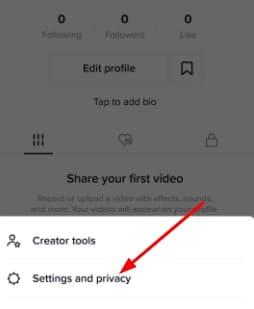 To access the Phone number option, go to the ACCOUNT INFORMATION section. In addition to your partially hidden number, you will also be offered two other options.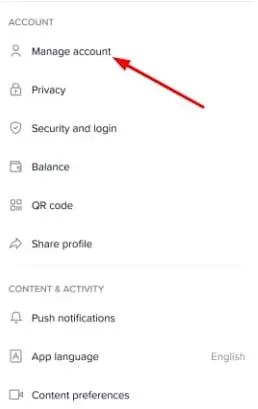 Make your selection among the previously-mentioned options by selecting the Change phone option.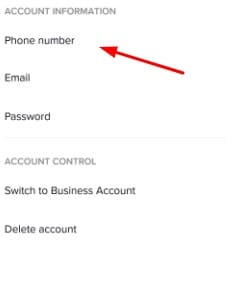 You will only have the choice of using your phone number when you see Verify your identity pop-up.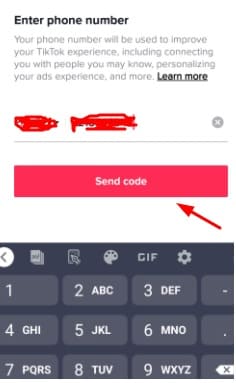 Your OTP will be sent to you as a six-digit number you must enter in the numerical slots on your page. Once you have entered the OTP correctly, you will not be prompted for anything since it will be automatically detected.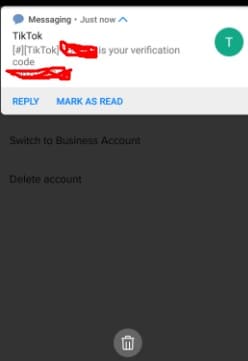 Your new number will appear in a new text box as soon as the six numbers are correct. Put the replacement number here and use the verification code that this number receives to replace the old number with a new one.
As a result of this process, there will be no loss of existing profile information since we are only replacing that information with alternatives. It will also no longer be possible for you to log in to your TikTok profile with the previously saved number.
How to Remove Phone Number from TikTok Permanently?
Here is how to remove your phone number from your TikTok profile if you no longer want it there. If you want to remove it permanently, you should follow these steps. We'll walk you through the steps to permanently remove your phone number from TikTok.
Install the TikTok application.
Navigate to the hamburger menu on the Profile page.
To report a problem, you need to navigate to the SUPPORT section.
Choose Account and Profile from the drop-down menu.
Now choose to enter your phone number.
Remove the phone number by selecting "I want to remove the phone number".
If you select still have a problem from the list, you will be asked to explain why you are having trouble removing your phone number.
Your number can be removed from TikTok by stating that the number you used to create your account has been blocked.
TikTok support will contact you once they confirm the removal verify the removal. User accounts are generally verified by answering questions about the user name, the creation date, the last login, and the registered devices.
We will remove your number from your account within 48 hours after we receive your confirmation. TikTok sends you an email or SMS when your number is removed.
Final Thoughts
As we mentioned in the article, this is how to remove your phone number from TikTok. So, I hope you are now able to easily deactivate your TikTok account by removing your phone number. We strive to resolve your issues to the best of our ability, so please feel free to ask us questions to us if you feel confused.