Growing on social media is the desire of every user in this time of the internet. There is nothing wrong in the say that everyone looks for attention from the audience on their required platform. I am also one of those who always look for the innovative and unique ways to do so.
A few months ago, I was struggling to get the results that I expected from my Instagram account. But I overcame the issue by using a unique approach i.e. by sharing my profile link.
I found multiple people struggling to get their profile's URL. So, I decided to show you how to get your Instagram link in simple steps. If you want to grow like me on this platform, I recommend reading this blog.
What is The Instagram link?
First of all, you should understand what an Instagram link means as many people are still confused about it. Don't worry I was also one of those unless I realized that the Instagram profile link is different from the main URL of the platform.
Actually, the Instagram link refers to the link that every user will get for their profile. In simple words, whenever you create a profile, Instagram gives your account a specific link. Using that link, you can access your account from any computer.
Keep in mind that you have to enter the password and username to get into your account and access different sections like the Instagram chat box. But it will save a lot of time exploring different similar accounts and finding the right one.
That's why many Instagram users use their profile link to share with others to get direct access to them.
How Does Instagram Create a User's Account URL?
To understand how to get your Instagram link, you must be aware of how Instagram creates a user profile's link. Every user's profile link has two separate sections that we have discussed below in detail.
Instagram Domain URL
The first part of anyone's Instagram link consists of the domain name of the platform. It means that you will be able to see "Instagram.com/" at the beginning of the URL. This section remains the same for everyone without any discrimination as it is considered the core part of the URL.
Username
The second part of your Instagram profile link will include your username. You can easily see your username just after instagram.com/ in the search bar. It is up to you what username you want to set for your profile. The link will look just according to the username.
You can add alphabets, numbers, and special in your username. Keep in mind that you should keep your username as simple as you can. The reason is you may not be able to get visibility in the normal searches on this platform if your username is complex.
Be mindful that your username will be the key to your account for others. Whether someone is looking for your comments on Instagram or looking for your profile, it will help them accomplish their tasks.
How to Get Your Instagram Link?
Every social media platform, including Facebook, LinkedIn, and Instagram, offers different settings to its users. A user can perform different tasks using those options including sharing their profile, changing the privacy of their account, and others.
For example, TikTok has a specific section to get the link to your TikTok profile. Unfortunately, Instagram doesn't allow you to access your settings and get the link to your profile. You have to copy that link manually without using the built-in options.
Here I have discussed the methods to accomplish this task on both desktop and mobile devices. Let's get started and read about these methods briefly.
Find on Desktop
It is the simplest way to get your Instagram link and share it with anyone. Follow these steps to get your profile link:
Step 1. Login to your Instagram account using the username and password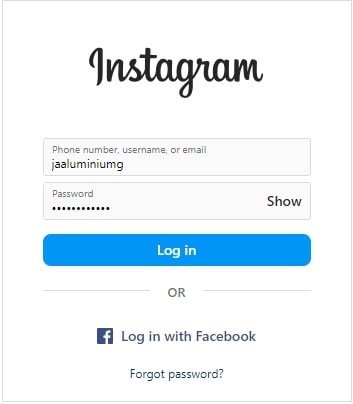 Step 2. Click on the "Profile" icon to go to your profile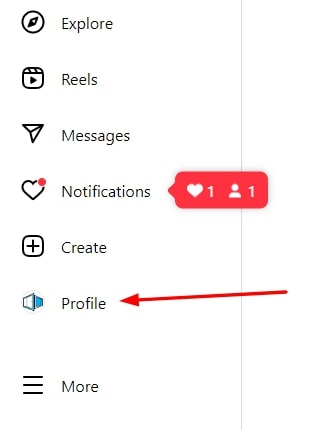 Step 3. Look in the browser's search bar to get the Instagram link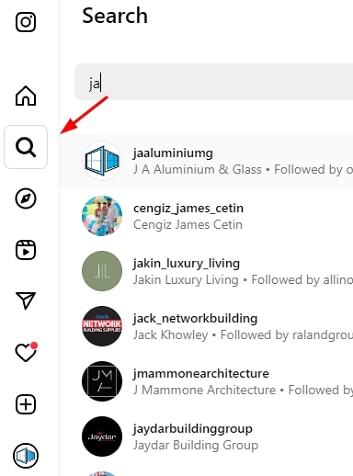 Step 4. Copy that link and use it anywhere seamlessly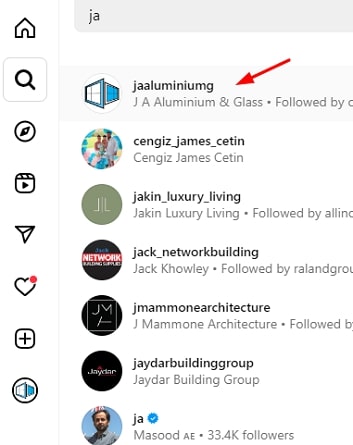 You can share this link anywhere on the internet. It will let the receiver directly land on your profile instead of exploring the entire platform to search for your real account.
Find on Mobile
Undoubtedly, you can get your Instagram link using your handy device. But it will not be as simple as you have done with your desktop device. You have to perform this task manually.
Step 1. Login to your Instagram profile
Step 2. Click on the "Profile" icon given in the right bottom corner
Step 3. You will see your username in the top bar
Step 4. Paste that username after "instagram.com"
Your profile URL will look like "instagram.com/username". It is because your username is the major part of the profile link.
Why Do You Need Your Instagram Link?
A common question comes to the mind of every user why do they need their Instagram link? I was in the same boat until I realized its importance. Previously, I was searching for simple questions like the best time to post on Instagram.
But, I realized that sharing profile links can be more profitable than anything else. I was surprised by seeing the results I got in my engagement after sharing my profile link with others on different platforms.
By sharing your profile link, you will be able to get an audience in different ways. It will help you get a push by the Instagram algorithm when you are getting noticed by others even beside the platform.
In my opinion, sharing your link on platforms like TikTok, Twitter, and WhatsApp can help you gain more audience on Instagram. So, I recommend doing so instead of thinking of high-quality videos on Instagram.
Undoubtedly, this type of content is importance in gaining the best results. But it will take a lot of time and effort to do so. You can share the link seamlessly without investing even a minute of your busy schedule.
Final Words
By reading this blog, you must have had enough knowledge on how to get your Instagram link. I have shared the simplest ways I have followed to get the link to my profile. In addition, I have also shared a few valuable and effective tips that I have utilized.
These tips have helped me gain a lot of audience. So, I recommend following them and being focused if you want to be successful on this platform.
My name is Hassan, an SEO Expert having field experience of more than 10 years. During my career, I have helped multiple businesses in getting a strong position in SERP results with my optimization techniques as well as have built my websites too. With my SEO expertise, we have grown this website to make it visible for people in search engines.
Let me help you grow your business too by connecting via LinkedIn.