Instant messaging applications have become common in this time of the internet. Doesn't matter where you are living, you must have heard about different applications like WhatsApp, Kik, and others for instant messaging.
WhatsApp is the most used application for this purpose. Almost 70% of the users of such applications are using this channel for chatting with their friends, colleagues, customers, and others. With advancement, it is also common to get scammed while using this application. This article aims to show you, "how to track a scammer on WhatsApp."
By reading this blog, you will be able to know about different types of scams and how you can get them noticed. Also, we will show you how you can prevent these scams and keep yourself safe from unauthorized activities. Let's get started and explore the following sections.
Why WhatsApp Scams Are Getting Common?
Before we dive deeply into the understanding of WhatsApp scams, let us tell you a common reason why it is getting a regular thing. As per stats, WhatsApp has around 2 billion users all over the world. With such a huge number of users, it has become a heaven for a scammer.
No doubt, it is also a proficient and right way to promote a product to make a profit. But it is a positive impact while scamming is the negative side of such a huge number of users. A scammer can easily approach laymen and engage them in fraud.
There is no wonder that it is common to face such conditions while using Facebook, Twitter, or Instagram. But a user can easily check whether the concerned ID is of a legal person or fake. On WhatsApp, you can't do this because a stranger will be visible to you only through their messages.
That is why, scammers are using WhatsApp for getting their desired outcomes in terms of money-making, blackmailing, and others. But you don't have to worry because we are going to show you how to track a scammer on WhatsApp and get precautions to avoid unexpected conditions.
How To Track A Scammer on WhatsApp?
Tracking scammer on WhatsApp is not a simple task but it takes some time and attention. You can't say that you have found a scammer with 100% surety on this messaging application. For the sake of understanding and a better approach, you can follow the upcoming steps to learn how to track a scammer on WhatsApp.
Through Number Verification
Normally, scammers pretend to be a particular authority who is approaching you for the sake of information. In simple words, they can contact you like a Government official and ask about your personal details.
Meanwhile, they will ask you for sensitive information like bank account details, passwords, and others. If you have got any message like this, you can easily verify whether you are going to be scammed or the officials are on the other side.
To do this, you only have to verify your phone number through the internet. It is pretty simple because governments of all countries have set their concerned websites and their directories. You only have to search for that phone number in the search bar of the browser.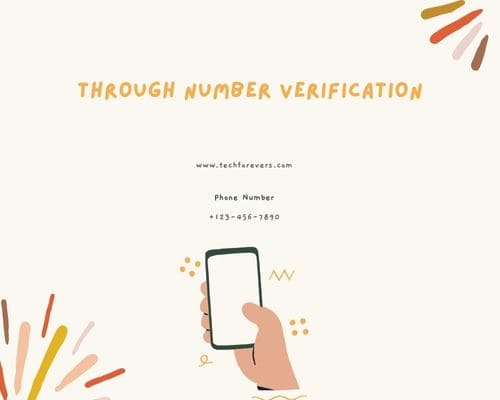 You will be able to know whether the number is authentic or not. If the number is not authentic, it means that the handler of the account is a scammer. It is the most efficient way to track a scammer because you don't have to do anything but just search the number on the internet.
By Previewing Links
Some scammers try to capture your attention with an outstanding message regarding prize-winning. It means you will be informed that you have won thousands of dollars or a precious product in their lucky draw.
Along with this, they will share a link to click on for getting your prize from them. Keep in mind that such messages are sent by scammers mostly to capture you in their trap. You can estimate whether the sender is a scammer or not by just having a preview of the link.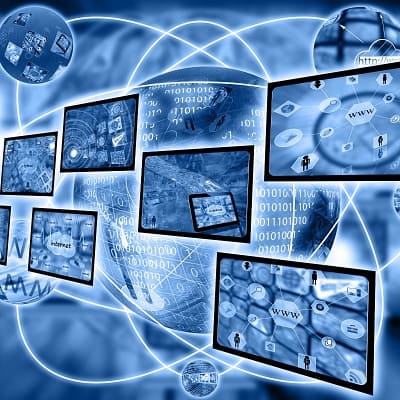 Their shared link will either be the shortest or the longest. It means that the link will either include a few characters or have a long description. Such links indicate that the links are not safe to click on. Additionally, you can check whether a link has any specific name of the website or not.
If it has, you can search for that website name directly on the internet. It will show you whether the website is secure or not. If it has no name, it means that the link is redirecting to a harmful destination. In this way, you can say that you have found a scammer in your WhatsApp and kept yourself safe.
By Reading With Focus
As mentioned above, a phone number can help you in checking whether the message is sent by scammers or not. But sometimes, you may not be able to do so because the message might be sent from a number that is available in the directory but in other fields.
Another way to track a scammer on WhatsApp in this regard is by reading the shared message with focus. You can easily estimate whether you are getting a message for a scam or something else. The only thing that you have to do is to check whether the message is grammatically correct or not.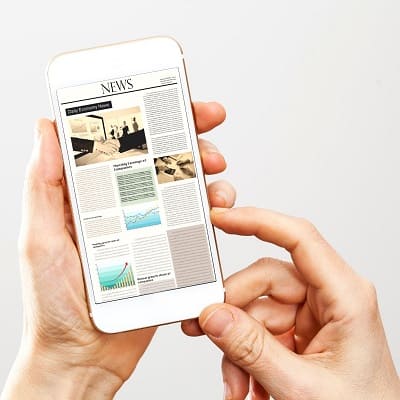 Also, you can check whether it is making any sense or not. Both these factors will help in understanding how to track a scammer on WhatsApp.
Forward Tags Checking
Recently, WhatsApp has introduced a feature in which you will be able to see a tag on the messages that are being forwarded. In simple words, if a message is forwarded, you will be able to see this just above the message.
This feature can also help you in identifying a scammer on this channel. Scammers normally don't type messages because they have to send the same message to multiple users. So, they just send the message to one user and then forward it to all others.

If you are getting the label "Forwarded many times", it means that you are getting that message from a scammer. It is a clear hint to find such fraudulent people in your WhatsApp account.
What Types of Scams Are Common on WhatsApp?
With the above discussion, you have learned how to track a scammer on WhatsApp. It is time to learn about some common types of scamming on this channel. No doubt, multiple types are common on other platforms but limited types are common on WhatsApp. Let's have a look at the following types.
WhatsApp Hijacking
It is the most common type of WhatsApp scam happening in the world. In this type of scam, some users will call you and pretend to be your friends. It means that they call themselves your close friends with whom you are quite friendly.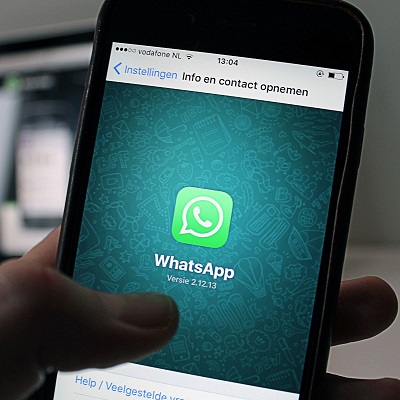 While talking to you, they will ask you for a favor and share the code that they have sent to your number. Actually, such scammers will log in to your account through their device and verify the login using your code. By doing so, they can access your account and extract all data that you have in this account.
Kidnapping Scams
If we say that it is the most harmful type of scam, it will be right. The reason is scammers will say you that they have kidnapped your loved ones, friends, or relatives. In return, they will demand huge cash or something dangerous from you.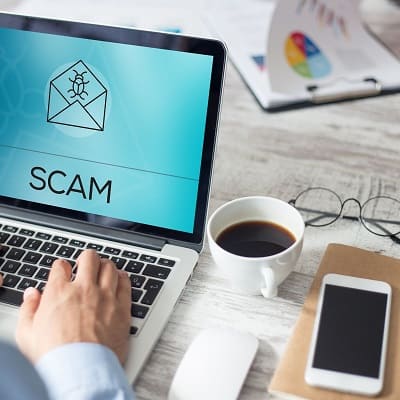 Many people have been victimized by such scams and have faced harmful results. The reason is a person can lose his sense of understanding while hearing about the kidnapping and killing of their loved ones. That is why scammers can get prominent cash or something they are looking for.
Impersonation Scams
In this type of scam, fraudulent people can send you a message pretending your loved ones are from unknown numbers. They will tell you that they have got an unexpected problem like theft, robbery, or something like this.
Meanwhile, they will ask you to share your sensitive information like bank details or ask you to send them money immediately for solving their problems. When you come to know about the problem of your loved ones, you will definitely try to help them. In turn, you will be scammed and lost something that you may not look to lose.
Final Words
By reading our comprehensive blog, you must have learned how to track a scammer on WhatsApp. We have shared some common types of scams too for better understanding. Whenever you will get a message from an unknown source, you can control your nerves and emotions to respond properly.
It will help you in keeping yourself safe from scams and let you use this application fearlessly. Also, you can easily keep yourself in peace because you know how to tackle such conditions.
Hope you have a good day!
I am Muhammad Usama, a passionate SEO Writer and Copywriter working in this field for 7 years. During this duration, I have worked for various customers throughout the globe by securing them from different freelance platforms including Fiverr and Upwork. I have also built a few online assets including websites like Techforevers.com.
You can contact me for quality SEO Writing and Copywriting services to boost your website's authority or brand's visibility in the market. I will be happy to serve you with my quality writing services at affordable prices with uniqueness, authenticity, and quality guarantee. Let me help you grow your digital asset and give you strong feet on the ground.
Regards,