If you are a book writer or know how to write stories and engage readers, it is the best time to start writing and selling your books. The reason why it is recommended is the higher proportion of book selling because of excessive use of the internet.
According to Statista, the book market will be around $82 billion by the end of 2023 while the proportion of ebooks is around 14% of the overall selling. Undoubtedly, the growth didn't happen within a few weeks or months but it took a lot of time.
But the major proportion of selling books online is Amazon KDP. It serves as a major platform and encourages both (readers & writers) to be connected on the internet. Don't you know what is Amazon KDP and its related information?
This blog will clear all your doubts as we are going to share a detailed overview of this platform. The guide will include everything that you must know before joining this platform and selling your books.
What is Amazon KDP?
It is a specific department of Amazon that enables the creators to publish their ebooks without struggling with different tasks. Amazon KDP (Kindle Direct Publishing) enables an author to publish their book on the platform for free.
An author doesn't have to deal with any publication firm, make edits, or follow strict copyright policies. However, the process of using this platform is different from typical publication channels. You can easily sign up for the platform and publish your book by following a few steps shared by it.
Don't worry if you haven't connected with any such platform till now as you don't need to learn what is a KDP account or related details. The interface of Amazon KDP is pretty simple making it easy for everyone to understand it. Additionally, we have discussed what is Amazon KDP and how it works in this blog.
How Does Amazon Kindle Direct Publishing Work?
The working of this platform is kept as simple as it can be to let every author join it and sell through it. It is right to say that you will have full control over your content shared with them. Let us share a quick overview of how you can process with Amazon Kindle direct publishing service.
First of all, you have to create an account with this seller central section. If you have already done so, you need to do a KDP login using the dedicated page. Once you are in, you have to move to the preferred section to move ahead with the book publication.
Here, you have to follow a few steps like selecting the category, uploading the book, sharing your information, and a few related ones. Once you have done so, you can easily launch your book on this platform and get exposure from the audience of the largest online store i.e., Amazon.
In addition to this, Amazon KDP enables the author to manage their content with ease. For example, if you have made a mistake in the book and it is already published, you can delete it and re-launch it with an accurate copy. You only have to be aware of the process to delete a book at Amazon KDP.
What are the Differences Between Amazon KDP and Other Publishing Forums?
It is a major and most important question that every author must need to know before connecting with Kindle Direct Publishing by Amazon. Undoubtedly, one can find multiple differences between Amazon KDP and other book publishing platforms.
But we have researched a lot and listed a few prominent differences that make KDP better than others. Let us show you those differences with a brief description.
No Upfront Expenses
The most prominent difference between traditional publications and KDP is expense reduction. If you have ever tried to publish your book via the first method, you must have seen publication charges, proofreading expenses, and service charges.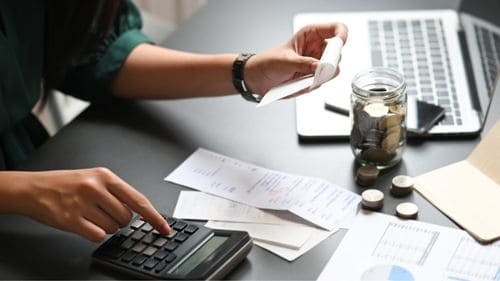 Not all writers can pay these expenses and are unable to publish their books. Amazon KDP has resolved this problem and broken the borders of expenses in this regard. Through this, you only have to log in for a free KDP account and start publishing your book.
You only have to make sure that your book compiles with the terms and conditions of the platform. Also, the quality must be up to the mark as it has a specific department that evaluates it for free. Moreover, you won't have to worry about Amazon FBA storage fees as your book will be available in ebook format.
Limitless Publication
Another major difference is the book size in terms of pages or words. Normally, you will be asked to submit a book with a specific number of pages or words by any publication. It is confirmed that your book won't be published if it isn't compiled with those pages/words.
Amazon KDP has launched its services without these limits. It means you won't be asked to increase/decrease the pages to manage the size of the book. You can easily publish your small as well as medium-sized books.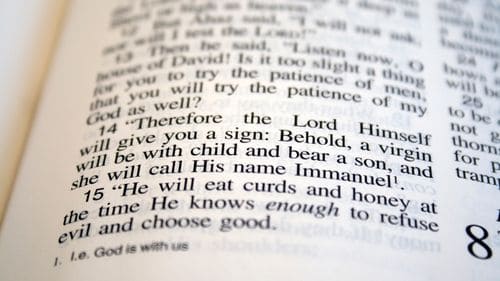 This is the reason why Amazon KDP is getting popular and encouraging authors to showcase their work. Many authors have published their books involving a few stories them and sold a prominent number of copies via this platform.
No Maximum Publication Limit
Have you ever seen that only a few authors have multiple books under their names? It is because no one has enough expenses to spend more on their publications, especially when they don't know whether they will be approved or not.
What if we say that you can publish as many books as you can for free? You will be amazed as it isn't possible via traditional publication methods. KDP allows you to publish books without any limit which means you can publish multiple books even in a single month.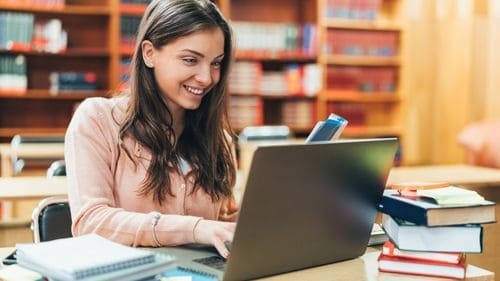 Additionally, you can hire ghostwriters to provide you with ready-to-publish books at a small price. In turn, you can easily make money without writing and earn profit by selling books.
No Printing Hassles (For Physical Purchase)
Undoubtedly, ebooks are getting popular and purchased by people. But it is still important to get printed copies of books for many people. In this case, you have to manage the printing expenses too. With Amazon KDP, you also do not need to worry about this problem.
It is because you will be able to deliver any copies of printed books without investing anything in the printing section. The reason is the platform takes care of this and follows the print-on-demand method for books. In simple words, your books will be printed by Amazon only when someone asks for them.
You can also order books in wholesale format from your Amazon KDP account and get copies of your books. In turn, you can deliver books to your buyers whenever they need them without struggling with the printing phase.
Worldwide Selling
If we say that it is the most impactful difference for authors, it will be right. The reason is you can target the entire world for selling books via Amazon KDP which is almost impossible in any other platform. Using its services, you will be visible to the entire world's audience.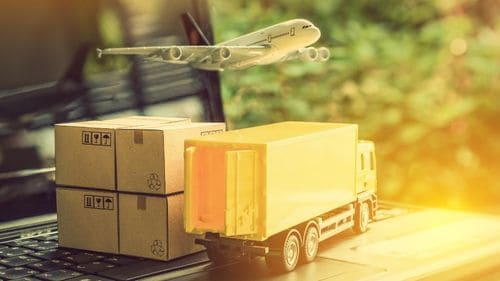 It is because Amazon is browsed by people from every part of the world. The platform serves in every country, making it feasible for its products to be visible to every searcher.
How to Create an Account With Amazon KDP?
Creating an account with Amazon KDP is completely free and straightforward. You only need to follow on-screen instructions to complete the process and let the platform review and approve your account. For your assistance, we have shared the steps that you have to follow in this process.
Step 1. Go to the official site of "Amazon KDP"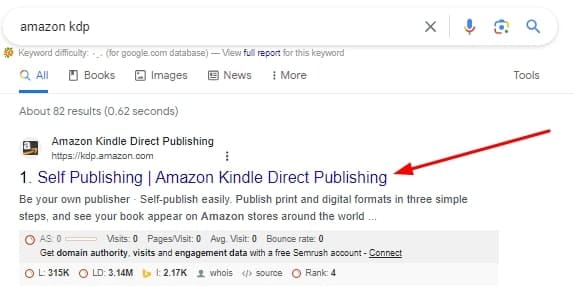 Step 2. Click on the "Sign up" button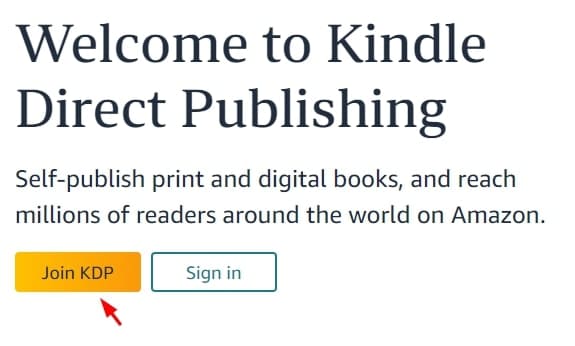 Step 3. Fill out the form with your details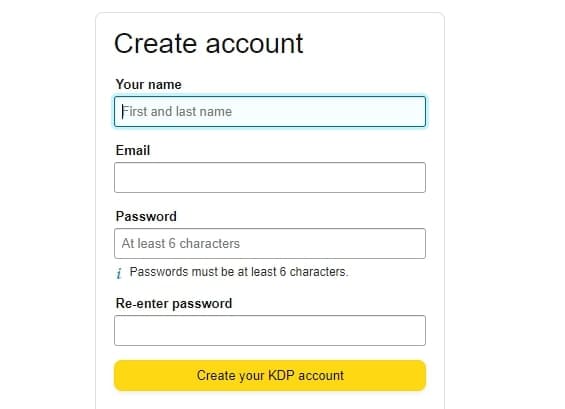 Step 4. Insert the "Tax Information"
Step 5. Provide your payment details in the "Getting Paid" section
Once you have done so, your account will be sent for approval by Amazon. If your account is approved or not, you will get an email notification. In the "Getting Paid" section, you can link your Payoneer account to KDP to get direct payments from the platform.
You can now estimate how easy it is to create an account with this platform. If you are struggling with the book creation process, you can read about how to create a book for Amazon KDP. It will help you a lot in getting your book ready and published without revision or problems.
Can We Sell Amazon KDP Books on other Platforms?
Growing in the concerned field is the desire of every man. The same goes for the authors as no author wants to restrict their performance to a single platform like Amazon KDP. That's why the most common question that comes to mind is whether there is any possibility of selling KDP books on other platforms.
The simplest answer is yes, it is possible to sell your books published under KDP on any other platform. But the main thing to consider is different platforms have different terms and conditions to move ahead. So, you should make sure that your book compiles with those terms of a specific platform.
Additionally, you should need to consider some factors to sell more and be away from terminations. If you are looking to sell on ETSY, you should read this blog about how can you sell KDP books on ETSY.
What To Do When Your Amazon KDP Account is Terminated?
Termination of an Amazon KDP account is the dead-end for many authors. It is because they think that this is the last step towards their death in the field and they will never be able to get up again. Be mindful that it is completely wrong to have this concept in your mind.
As many authors struggle with this fact, we have shared an overview of what to do when your Amazon KDP account is terminated. The only solution is to send a review request to the platform and ask them to review their decision.
For this, you must be aware of the reasons why your account is terminated. By understanding those problems, you can overcome them and get your account back without hurdles. Keep in mind that inappropriate or inaccurate information sharing can lead your account to permanent termination.
It means that you will never be able to get your account back. Moreover, the policies over termination are strict enough to limit your account creation on the platform. In simple words, you won't be able to create another account using the same details or verifications with Amazon KDP.
How to Contact Amazon KDP Customer Support?
If we say that Amazon offers a comprehensive solution in terms of customer support, it will be right. You will find different options to contact the support and get your issues solved by them. Undoubtedly, Amazon KDP has a dedicated section to share detailed guides about any problem.
But some issues can't be solved manually like the termination of your Amazon KDP account. In such a case, you need to know the ways through which you can connect with customer support of the platform. Here are the available methods to go with this process:
Via Email
Via Phone Call
Via Live Chat
Via Community
In simple words, you will find almost every method that can be available on an online platform for its users. You can connect with them via laptop or mobile phone as per your demand. You can read in detail how to connect to Amazon KDP by phone.
Major Categories of Amazon KDP
Before creating any publication to get it live on Amazon KDP, you should get a quick overview of its major categories. It will help you understand whether your creative skills are good for this platform or not. Meanwhile, you will also have a clear idea of how much money you can make from this website.
Undoubtedly, you can create a journal to sell on Amazon KDP or other related famous booklets. But it might be possible to step into other less-competitive categories of books. Here are a few major categories available on this platform:
Novel
Story Books
Sketch Books
Children Books
Comics
Cooking Books
Journals
Poetry Books
Be mindful that the list isn't limited to this but it also involves sub-categories and related categories too. So, you should also filter the results to check if someone is earning in your micro-category or not. By doing so, you won't need to search for what category is a journal on KDP or what category is a coloring book on KDP.
How To Sell More Books via Amazon KDP?
Many authors think that it will be a sweet cake piece to publish a book on Amazon KDP and earn from it. Keep in mind that it can be a hectic task and sometimes lose all your money if you are unable to be prominent for your audience.
In simple words, you need to learn some tactics to sell more books via this platform and earn a handsome amount. If you don't know about those tips, keep the following effective tips in your mind.
Design Book Cover Carefully
Do you know what is the first interacting section for your book on Amazon KDP? It is your book cover because Amazon will only preview your book cover and its title on the page when someone searches for a term related to it.
It is right to say that this section will decide whether your book is good to be sold there or not. So, you should be careful while designing it and keep in mind your audience. It will help you decide on different factors like color schemes, design parameters, and others.
For the best results, we recommend designing it on Canva as it is the simplest tool for beginners. Additionally, you can upload a design from Canva to KDP directly without hurdles. In turn, it will be an easy process for you to connect both accounts and seamlessly upload your book cover.
Write Captivating Title & Description
As mentioned earlier, the book title will be shown on the main search page of the platform. It makes the selection of titles also important. Without writing a captivating and comprehensive title, you may not get the attention of the readers.
Once your title has performed well and customers are clicking, it doesn't mean that you are going to get sales. The reason Amazon will show them the description of the book. So, you should also keep it compelling, engaging, and comprehensive.
In short, your title and description will help you engage the audience and convert them into your customers. So, you should try to put the maximum effort while writing them. If you are unable to do so, you can hire a copywriter on a freelance basis.
Choose Length Wisely
Mostly, authors think that long-form books perform well on Amazon KDP. It is not the way this platform works and promotes sellers. You should keep in mind that the platform has a modern algorithm according to which it will promote a book without considering the length of the book.
But studies have shown that readers enjoy books with medium lengths. So, you should learn how to create medium content books on Amazon KDP and get them published. With this, you will be able to engage more audience as well as reduce your efforts while creating books.
In turn, you can create multiple books in a short time instead of struggling with the completion of only one long-form book.
Get Reviews
To sell more, you should need to be visible to more readers. It is only done when you are getting recommendations from the readers. For this, you should try getting reviews from different readers on various platforms including Amazon KDP.
You can do so by offering them a free ebook copy and asking them to share an honest review of the quality of the content. With this, you will be able to get visible reviews on platforms as well as get word of mouth from those readers.
As a result, the overall proportion of selling books will be higher than the normal conditions. Additionally, you will learn about mistakes you have made in your book and resolve them before letting buyers get their copies.
Choose Keywords Carefully
Like other platforms, Amazon KDP also asks the authors to do proper SEO of their books to be visible on the list. It doesn't mean that you have to follow traditional ways to promote books via SEO. But it means that you should need to choose the keywords to target carefully.
Keep in mind that keyword selection is the first step of an SEO plan regardless of the product or platform. So, you should choose the keywords wisely and use them carefully in different sections.
The most important sections to target the right keywords are the title and description of the book. It is because Amazon KDP will evaluate these sections to rank any book in its list. If you don't know how to find profitable and searchable keywords, you should hire an SEO expert.
Keep Author Profile Crystal Clear
Last but not least, you can also increase the sale of your books on Amazon KDP by sharing a crystal-clear author profile. Normally, authors share their bio in text format only which keeps readers away from them. The reason they are unable to know whether the author is reliable or not.
In turn, they won't invest their money in buying those books. To convert more readers into customers, you should share a clear and simple author profile with your book. You should share a comprehensive but short bio with your clear picture.
It will help the readers understand who are you and validate your personality. In turn, they will easily rely on you and get your books bought from Amazon. So, you will be able to make more money by sharing a clear profile.
Final Wrapping
In this blog, we have shared what is Amazon KDP and it works in detail. For our readers, we have shared all the necessary information that you need to know as an author. We hope you have learned everything from account termination to KDP categories.
Additionally, we have shared some useful tips to let you sell more books and be at the top of the list of booksellers on this platform. By following this guide, we are sure you will be able to get a secure career on this platform and make a handsome income from your creative skills.
Hope you have a good day!
I am Muhammad Usama, a passionate SEO Writer and Copywriter working in this field for 7 years. During this duration, I have worked for various customers throughout the globe by securing them from different freelance platforms including Fiverr and Upwork. I have also built a few online assets including websites like Techforevers.com.
You can contact me for quality SEO Writing and Copywriting services to boost your website's authority or brand's visibility in the market. I will be happy to serve you with my quality writing services at affordable prices with uniqueness, authenticity, and quality guarantee. Let me help you grow your digital asset and give you strong feet on the ground.
Regards,